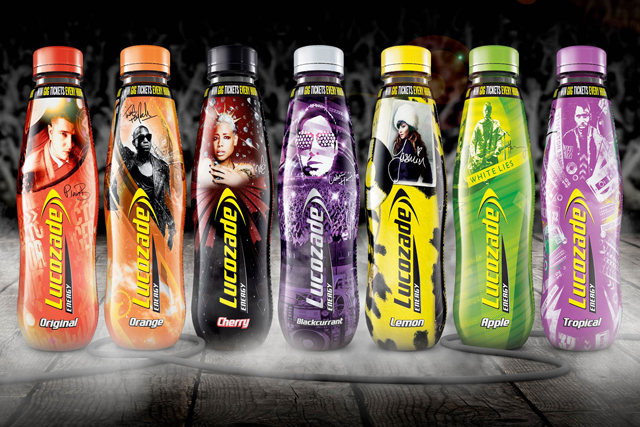 The GlaxoSmithKline-owned soft drink brand has updated the packaging for its Energy range to go alongside its 'Yes' music-themed marketing campaign.
As part of the push, devised by Billington Cartmell, each variant carries a different music star. The Original flavour features Plan B, Calvin Harris appears on Blackcurrent bottles and Tinie Tempah has been matched with the Orange variant.
Also featured are British rapper Wretch 32 and indie group White Lies. Packs display a range of images that inspire the individual artists.
Suzy Smith, marketing director of Lucozade, said that the campaign aims to "capture what drives iconic and up-and-coming British and American stars".
The revamped packaging follows a series of music-themed TV ads, including its most recent, which featured a band playing the Feeder hit 'Buck Rogers' while rolling down a hill in Brighton.