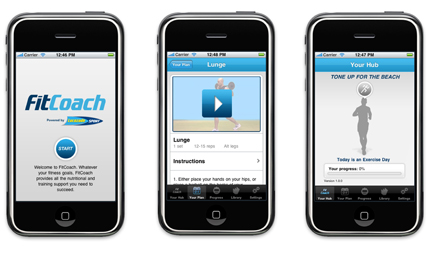 The new health and fitness app, FitCoach, aims to build brand awareness and will work alongside Lucozade's online training tool, and allows users to sync data between the two.
Users will have to opportunity to offer their feedback in a bid to help Lucozade develop future versions of the app.
Built by Fuse Digital, the app is available to download at the App store. It has been created by scientists and training experts to ensure its health and fitness advice is relevant.
Ed Guichard, Lucozade Sport brand manager, said: "This is the direction we want our brand to move towards – developing applications and content that makes a genuine difference to people's lives, while driving awareness of Lucozade products."
He added: "FitCoach provides a fantastic means of achieving this, while allowing us to deeply engage with consumers."
The app coincides with a £15m marketing campaign promoting Lucozade's affiliation with the England football team, and sponsorship of the FIFA World Cup coverage on ITV.