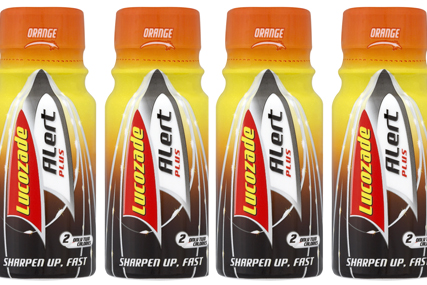 Based on the message of making 'energy flow', the marketing drive is intended to capitalise on the 'social capabilities' of Spotify, where users can create collaborative playlists, send private messages to each other and highlight their musical tastes in other social media.
The promotion directs shoppers to a web page, lucozade.com/spotify, where they can register to access Spotify content.
Created by Billington Cartmell, the promotion will run on packs of Lucozade Energy drinks from this month until the end of May.
The GlaxoSmithKline-owned brand claims that the on-pack promotion, targeting 16- to 24-year-olds, is the first to use the Spotify identity.
Consumers will also be given the chance to win free access to Spotify's Premium service, which lets users listen to music uninterrupted by ads. Premium account-holders can use Spotify on mobiles, as well as offline, and have access to exclusive content.
To promote the partnership, Spotify is giving its users the chance to win Lucozade-branded merchandise and gig tickets when they vote for their favourite track featured on the website.
Adam Williams, Spotify UK sales director, said there was a 'great synergy' between the brands. Andy Mahoney, brand manager of Lucozade, said the partnership 'comes at exactly the right time for both brands'.
Lucozade has rolled out several marketing initiatives this year. In February, it launched a digital campaign, called 'Lucozade fans fives', to highlight its sponsorship of football's Premier League.
The brand is also preparing to unveil three additional variants: Lucozade Energy Blackcurrant, Lucozade Sport Lite Orange and Lucozade Sport Cherry.The new flavours will go on sale later this month, with the blackcurrant variant backed by a £1m marketing campaign.
Lucozade is aiming to replicate the success of its apple variant, which led to a £1.2m increase in incremental sales for the brand following its introduction in 2006.
Stats
8.9% - The total value growth of the UK soft-drinks category in 2010 (impulse channels).
17.7% - The value growth of energy and sports drinks last year.
3.7% - Growth in value of the Cola sector over the same period.
Source: Nielsen