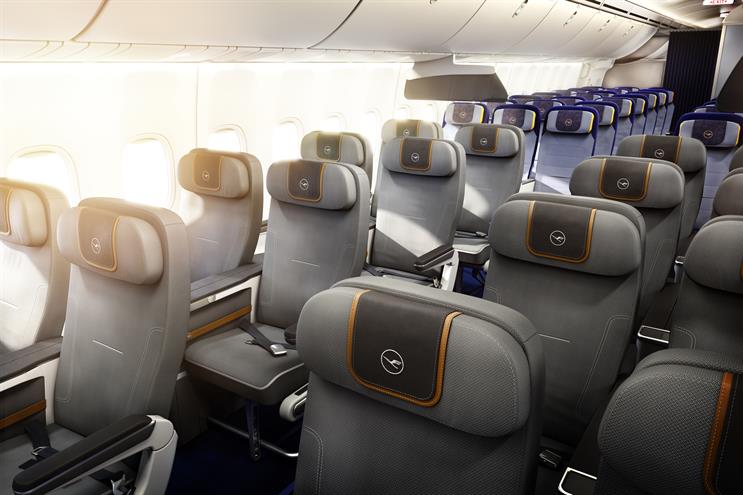 The airline is claiming a world first, since its latest app does not require a specific logo or image to activate it. Most augmented reality (AR) apps, such as Blippar, only work when triggered by a brand logo or shape.
The app was created by digital agency Space and is now available to iPad and iPhone users running iOS 7 or later. Users who download the app will be prompted to grab pen and paper and "draw something that flies" – although any doodle with sufficient contrast will work.
Users can then scan the drawing with their phone to see an AR Premium Economy seat pop on their screens.
The idea is to promote the 50% extra legroom offered with Premium Economy seats, so users can rotate the chair to see different features, and even fill up the extra space with virtual reality objects, such as cricket balls.
Lufthansa is not the first brand to dabble with augmented reality in recent weeks. Oasis last week re-released (What's the Story) Morning Glory with added AR features, while National Lottery operator Camelot launched AR scratchcards ahead of Christmas.
jcdecauxec1