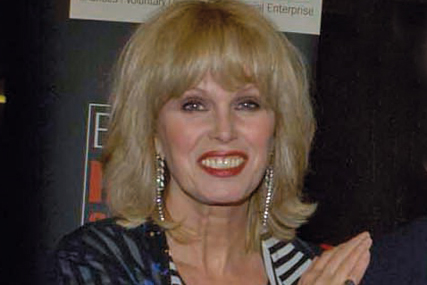 The charity has pledged to spend all public donations on helping homeless people rather than on advertising.

Lumley will produce a hand-painted design for the campaign, devised by freelance creatives Mark Rowbotham and Lewis Plummer, who gave their time for free.

The campaign is backed by Clear Channel Outdoor, which has donated space on bus shelter sites across London, as well as the Clear Channel Golden Square billboard in Vauxhall.
Lumley and Marion Albrecht, who was formerly homeless, will be painting the billboard outside the Thames Reach homeless hostel in Vauxhall from 11am on Monday, 29 March.
Thames Reach chief executive Jeremy Swain said: "We can only run a campaign of this type, the cost of which would normally go well beyond our budget limits, because of the generosity of celebrities such as Joanna Lumley, and people from the world of advertising.
"Add to this the support and encouragement from the homeless people who use our services and we have, at last, a chance to raise the profile of homelessness and the work of Thames Reach."
Picture credit: David Devins