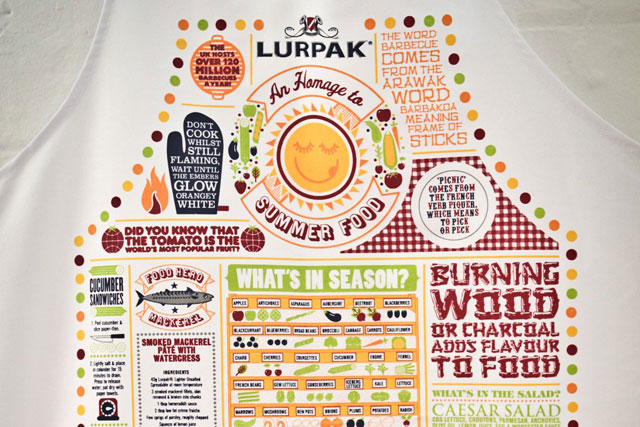 The designs of the 400 aprons in the giveaway are part of Lurpak's homage to summer foods, and feature cooking tips and recipe ideas such as smoked mackerel with watercress.
The campaign, created by Outside Line, runs for the next four weeks and will be supported through Facebook advertising, blogger outreach, CRM and across its owned channels.
The giveaway can be accessed via a tab on Lurpak's Facebook page.
In April, Lurpak partnered with Last.fm to create a Foodbeats tool, which recommends music to listen to while cooking. The tool, also created by Outside Line, will be updated to include the recipes on the apron.
Earlier this year, Lurpak rolled out a £10m campaign to support its new Lightest Spreadable product, aligning itself with healthy eating.
Follow Sarah Shearman on Twitter @Shearmans