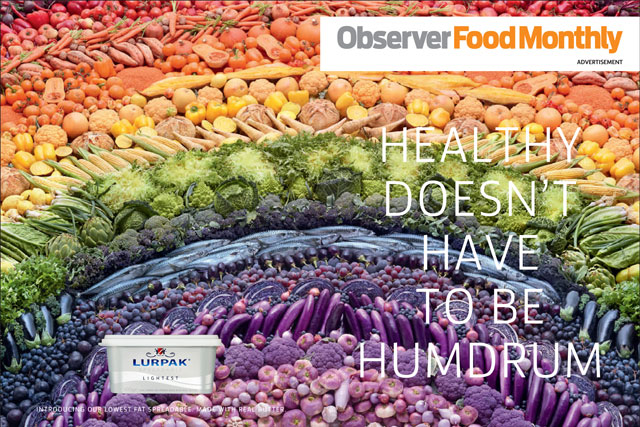 The joint venture, developed by Carat, will launch with a Lurpak cover-wrap of the Observer Food Monthly magazine on Sunday (22 January).
Planned promotional activity for the brand will include 12 advertorials spread out over the next year in a column written by Edith Bowman, who will focus on one seasonal ingredient each month.
A series of creative executions will run throughout the year, including a Lurpak-branded seasonal wall planner, highlighting "key food dates" and "seasonal ingredients" throughout the year.
It is the first time The Guardian Brand Partnerships team has created the wall chart with a commercial partner.
The media deal is part of a £10m push around the launch of Lurpak Lightest Spreadable, which aligns itself with healthy eating, marking the brand's biggest product launch in 10 years.
Jessica Hardcastle, senior brand manager at Lurpak, said: "As food titles go, the Observer Food Monthly is a natural partner for Lurpak and a perfect way to reach our health-food-loving audience. It is a great platform to announce the new launch – our most significant for 10 years."
Follow Loulla-Mae Eleftheriou-Smith on Twitter @LoullaMae_ES