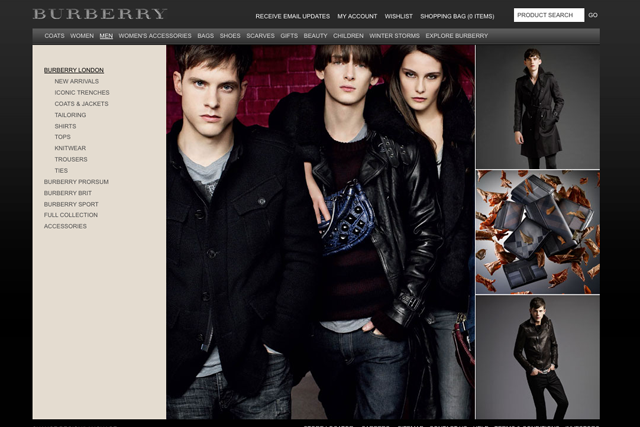 Over the past fifteen years many luxury fashion brands have been more than a little reluctant to advertise online.
While luxury brands are all about exclusivity, the online world and - more recently - social media are all about accessibility and the destruction of brand barriers.
Moreover, many CMOs have been concerned about the difficulties of controlling the content around which their brand appears in the complex internet world.
Recently, however, this has changed and luxury brands have started to appreciate the power of the internet as a branding tool in its own right.
In addition to using a broad range of offline media, perfume producers, for example, are now also spending branding pounds on banners and more interruptive online ad formats such as pre-roll video, and full page take-overs.
Insight from Kantar Media's TGI survey can help explain this change in heart. Those who use the internet every day have a family income nearly 10% greater than the average adult in Britain and 60% of them are in the ABC1 social grades.
In addition, over three quarters those who profess to wear designer clothes are daily internet users.
TGI's new Clickstream study can shed further light on where luxury brands are looking online to reach high-earning, label-conscious internet users.
Nearly 60% of those who wear designer clothes, use the internet every day and enjoy a family income greater than £30,000 per year, visit news sites online.
Taking into account a luxury brand's desire to retain an element of exclusivity, quality online journalism provides the appropriate context for advertising.
This target is two thirds more likely than the average adult in Britain to read The Times online, and over a third more likely to read the Guardian or the Telegraph online.
Drilling down further, this group is 42% more likely to visit 'Guardian Money' and 61% more likely to visit 'Telegraph Finance' in a given month.
They are likely to spend five times longer than the average internet user on 'Guardian Sport' online – a whopping 127 minutes per month. This makes sense given that this is a group that is over twice as likely to play sport for more than four hours a week.
This fashionable internet user is also likely to be a social media enthusiast. Indeed many luxury brands are already taking advantage of this.
TGI Clickstream insight reveals they are 47% more likely than other UK adults to be among the heaviest fifth of Facebook users, by time spent on site, and a quarter of them visit Twitter in a month.
Significantly, they are 94% more likely to post comments and reviews about products or services online, making them an influential group to boot.
Compared with other internet users, our target is a third more likely to agree that they pay more attention to video ads than other forms of online advertising.
They are 30% more likely than other adults in Britain to visit youtube, 50% more likely to visit 4oD and 70% more likely to visit SkyGo.
Ashley Underwood, senior strategy executive, Kantar media