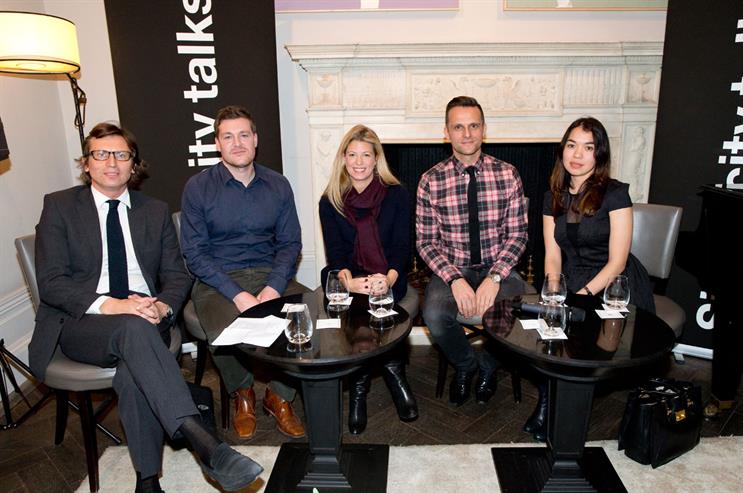 Luxury brands need to focus on simplicity to realise the possibilities unleashed by improving prospects as the economy moves back to growth.
This was the message delivered by a panel of luxury brand experts at an event hosted by brand consultants Siegel+Gale last week. Philip Davies, EMEA President of Siegel+Gale said: "The definition of luxury is changing from being concerned with more features, perks and options towards being about experience and one which is hassle-free and reassured. Simplicity is a way of making life easier and friction free, and a simple approach can help brands engage with their customers. People are willing to pay for simpler experiences too, our annual study, the Global Brand Simplicity Index, is testament to this. From a business perspective simplicity drives the bottom line."
Amongst the guests to this exclusive event in Mayfair were senior representatives from brands including Coutts, Harrods, Hunter Boots and ExCel London. The discussion explored how technology should play an increasing role in the future of luxury brands as notions of luxury are reshaped. Design architect, Richard Beckett explained how he had collaborated with Pringle of Scotland to feature 3D printed fabric in their AW14 knitwear collection. "It's not a traditional material, or a traditional notion of luxury, this is where traditional ideas of luxury are changing. Like fabrics, products need to be tailored to consumer behaviours, moulded to the way people want."
Beckett also said brands had to get over the notion that today's instant gratification generation didn't buy into the timeless value of classic luxury brands. "Why should they accept that a luxury item is for life. Maybe the future of luxury could be a product that can be changed after six months or two years."
However, high end jeweller Fabergé's head of design Natalia Shugaeva, said that luxury brands were conscious of designing for the longer term. "We want to produce objects that remain elegant and simple in 100 years. To do that you have to be able to take complex processes and ideas and execute them with care and attention. Focus on simplicity in terms of the brand story and the way the object is perceived in clear communications with customers."
Laurie Field, head of marketing at Bamford, a natural body, home and clothing brand, said that a clear and strong sense of the brand was essential to conveying a story. "Look at a brand like Hermès which has the bravery to stick to its particular codes and DNA over and over again – it's easily recognised and authentic."
In order to succeed, brands need to put customers at the centre of all they do. Maurizio Pellizzoni, creative director and founder of interior design company MPD London weighed in on how luxury brands need to go beyond expectations, being more bespoke in their approach by getting the client involved in the process. "This is the kind of luxury that shows they matter to you and that you are doing your best to serve them."
A key discussion point was that consumers of luxury goods have less time but yet are overwhelmed by more choices and options. In order to transition from traditional to modern luxury, these brands need to adopt simplicity, authenticity and embrace craftsmanship.
Simplicity is the new luxury, and in a world of excess, money doesn't necessarily talk, simplicity does.
A fuller report on the debate will be featured in January's edition of Marketing. To find out more about the impact simplicity has on brands, who is performing well, who is disrupting and how it pays for organisations of all sizes, read Siegel+Gales's latest Global Brand Simplicity Index - http://simplicityindex.com