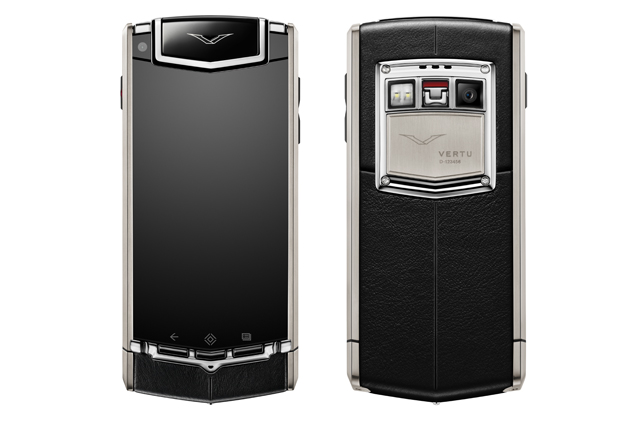 The brand was sold by the Finnish handset manufacturer to investment firm EQT in June last year. It is pinning its hopes on the new Vertu Ti handset, which is powered by the Android operating system.
The phone will go on sale priced at €7,900 (£6,800). It will be targeted at high net worth individuals and backed by an ad campaign by M&C Saatchi.
Marketing spoke to Massimiliano Pogliani (right), Vertu's global chief marketing and communications officer, who joined in November from Nestlé, about the challenges of being a luxury mobile phone brand in the age of the smartphone.
What positioning are you trying to take with the new device?
MP: "This is marking the difference between pure voice-centric devices. The focus on the physical characteristics of the phone will stay, but on top of that our new technology will add to an overall experience with the phone.
"The design, craftsmanship, fine materials and service will remain, but now we will finally have the supporting technological platform. That is what we were missing with a voice-centric phone in a smartphone world."
How challenging is it to create a luxury mobile phone brand, when the smartphone revolution has made premium technology affordable to the masses?
MP: "I would say the contrary is true. Smartphones are used by millions of people across the world, but if you want a unique and differentiated experience compared to all the others, you need to add elements which go beyond the functional benefits you offer with the phone.
"With Vertu Ti, we have the perfect combination of the functional benefits of smartphone hardware with all the additional emotional benefits. How do you feel by using and owning this phone, and what do you communicate to others with the phone? These considerations will remain. I don't want people to feel that they have made only a choice about price – it is a choice about intelligence.
"Of course not everyone can afford this phone, but you don't want to feel stupid to spend a hell of money which does not match the performance of a standard device.
"Technology-wise, we are up there with the others. But what the others do not have is our unique combination of raw materials, design, craftsmanship and the services we provide. This gives the unique experience for the user. If you want to tell the time, you can do that with a €30 watch or a €200,000 watch. The time is always the same, but the feeling is different.
Which kinds of consumers will you be targeting with the Vertu Ti?
MP: "Given the price-point, this is not a phone for everybody. Our customers are quite diverse, but a common characteristic is that they are talented, successful, and entrepreneurial either in job or spirit. They like quality things, they are interested in art, they travel a lot so they are always on the go. These people are seen by others as a reference and so we want to target these people."
What marketing plans do you have in place to promote the device?
MP: "We will primarily focus on above-the-line communication, so print and outdoor activity, with selected press and magazines really targeted at these successful business users. What will also work very well is developing the relationship with prospective and current customers, to explain the product and also to build them into brand ambassadors. Those who use this phone will convince others as well.
"I'm not looking for brand ambassadors in terms of celebrities, I'm looking for successful business people who say that they want a unique device they can use for their private and business life – and the boundaries tend to be very blurred with these people.
"They want one single device to use for work, to listen to music, use the web, check in on Foursquare, tweet out or whatever they want to do."