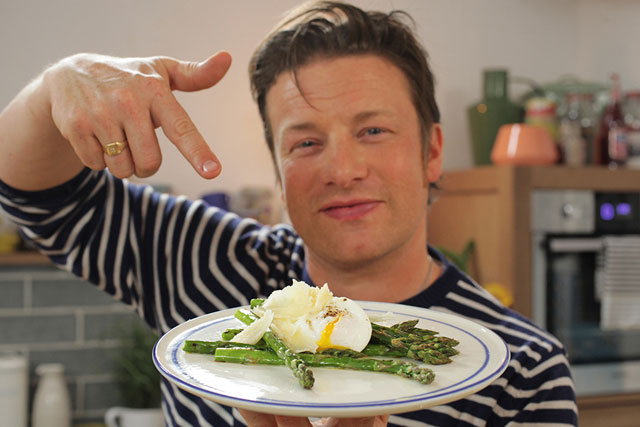 The six-week campaign, which begins on Saturday (14 June), comprises a series of "how to" films LV= developed with Oliver to show the channels' viewers how to cook popular recipes.
Two of the recipes will be presented by Oliver himself and the others will be hosted by three of fellow Food Tube chefs – DJ BBQ, Cupcake Jenny and Gennaro Contaldo, Oliver's mentor.
LV=, Google, YouTube's owner, and Jamie Oliver's Food Tube company negotiated the partnership. The films were directed through Food Tube.
It is the first time the insurer has worked with a celebrity chef on a YouTube campaign.
LV= explained that an opportunity had presented itself to work with Oliver on Food Tube and they had seized on it because of the company's intention to increase its social media presence.
The partnership will also mean LV= will feature as the sole advertiser on Food Tube for the duration of the campaign and it will use social media to drive traffic to the videos as they appear.
Paul Wishman, the e-commerce director at LV=, said: "This is the first time that we have run an online digital media partnership like this and it is an important step in our strategy to expand our social media presence. The Food Tube channel is a good fit for our brand and we look forward to a successful working partnership."
This article was first published on Campaignlive.co.uk