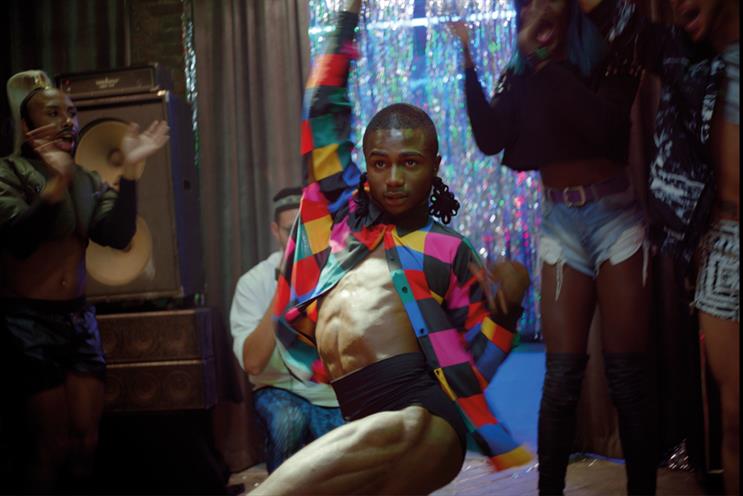 At the cenotaph to fallen campaigns, there are few worthy of more respect than "the Lynx effect". It was quite simply one of the greatest campaigns in advertising history – testament to the genius of Bartle Bogle Hegarty and to the culture of British creativity that conceived it.
The strategy was sublime, the work peerless and the effect on the brand and the business utterly transformative. The sheer weight of the creative and effectiveness awards won by BBH over the years must alone have raised concerns about subsidence at Kingly Street.
So let's be clear: comparing the new Lynx campaign with the old is an act of sheer folly. It is entirely possible that "find your magic" from 72andSunny may acquire the power and prowess of its predecessor, but this will take time. In the meanwhile, I will continue to celebrate the brilliance and simplicity of the original strategy and the extraordinary canon of work.
This is not to suggest change wasn't necessary. Great ideas are built for a task and a time, and even the best cannot resist tectonic shifts in the commercial and cultural landscape. Campaigns that were once instrumental to the brand and the business are, over time, rendered ornamental. While the ads remain brilliant and beautiful, they end up out of step and out of time. Only a decade ago, the same fate met Stella Artois.
Ultimately, "the Lynx effect" backed the brand into a corner it found impossible to escape. While the work remained wonderful, it ended up saying too much about its audience. If you bought Lynx, you were a randy little boy who couldn't get laid for love nor money. Not to mention that the work had a nasty habit of objectifying women – an approach that was bound to have a finite shelf life.
It's not that men have gone off sex – although I can't be entirely sure as age saps my withered libido. But we hardly want our body spray to telegraph that we haven't had it in weeks and we'd fuck a vending machine given half the chance.
Where "the Lynx effect" portrayed a one-dimensional view of men, the new campaign explores a far more nuanced perspective on masculinity. We are still in the territory of "pulling birds" but at least "find your magic" concedes that most men are more than the sum of their hormones. And not before time.
Men are confused. Masculinity used to mean something; it wasn't very attractive but it meant something. However, in much the same way Englishness is what's left when you take Scotland, Wales and Northern Ireland away from the UK, traditional masculinity is what's left of humanity when you take women away. It's a rump. It is meaningless for most of us. And it has a very dark side we feel deeply ashamed of.
Men are the rapists but most of us could never harm women; men fill our jails but the vast majority of us would never commit serious crime; men abuse our children but the vast majority of us want to protect every child ever born. And, yes, men have built and populated the institutions that discriminate and brutalise others, from our governments to our workplaces.
But the truth is that most men have ended up as victims of the system that they created, forced to live lives of quiet acquiescence to an idea of masculinity that makes us desperately unhappy. Little wonder suicide is now the single greatest cause of death in men aged 20-49, claiming the lives of 12 British men every day. As Henry David Thoreau said: "The mass of men lead lives of quiet desperation."
Perhaps the next generation of men won't suffer in this way. Perhaps they will be as emancipated by feminism as their female contemporaries. And perhaps their more fluid concepts of gender and sexuality will change the game completely. But most men need help.
Now, it's fanciful to believe that a body spray can do this. And, to my mind, it's misplaced to suggest that "find your magic" is the male equivalent of "this girl can" or "#LikeAGirl". It's good but it's not that good.
But it is absolutely the case that advertising, far from merely reflecting society, can help people navigate through the mess and confusion of life. And it has a canny ability to normalise ideas and concepts from the fringe of society and culture.
Lynx's "find your magic" isn't a panacea for the ills of male life, but it's a start in portraying a different and more inclusive idea of what being a man is all about. And that's good news for those of us who are men and it's not bad news for those we share the world with – women.
Richard Huntington is the chief strategy officer at Saatchi & Saatchi London