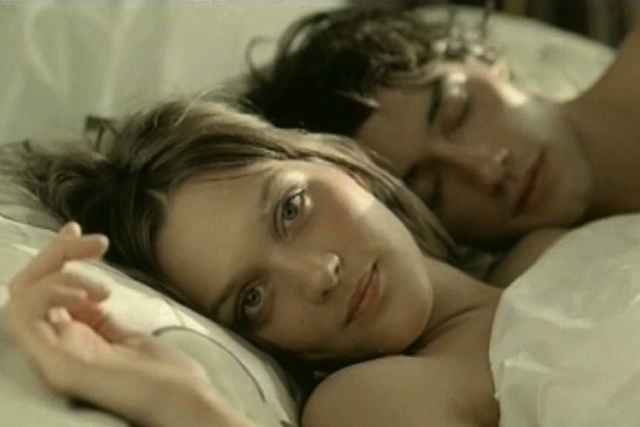 Created by BBH London, the campaign breaks today (Wednesday), and introduces the tagline "Even angels will fall".
Selina Sykes, Lynx brand manager for Unilever UK, said the approach is an attempt by the brand to appeal to less-brash teenagers.
Sykes said: "The ad campaign is more sophisticated and subtle. We acknowledge that teenagers today are more savvy and appreciate something that isn't too 'in your face'."
The TV drive features people in a sleepy European town going about their daily routine until they are interrupted by a group of angels, who plummet from the sky. Ignoring the people, the angels make a beeline for one man, while the soundtrack plays a dramatic choral version of Air's 'Sexy Boy'.
The angels grab their halos and fling them to the ground. The ad ends with the man alone in his room, spraying himself with Lynx Excite. A voiceover says "New Lynx Excite, even angels will fall".
The campaign features a 30- and 60-second TV ad, supported by social-media activity on Facebook.
The TV ads form part of an £8m-plus marketing spend on Excite, which hit shelves in December, backed by promotions on Apple's iAds. It has sold two million units since its release.
It marks a departure from the previous Lynx brand message "Helping guys get ahead in the mating game".
The approach is similar to the "Getting dressed" campaign from 2004, which was re-released in November last year to celebrate 25 years of the Lynx brand. The ad featured a couple waking up in bed together and retracing their steps to the supermarket, picking up their discarded clothing along the way.
Sykes said the toned-down push is part of Lynx's twin approach of alternating "funny" and "sophisticated" in its campaigns.
She said: "We try to keep it interesting for guys. We understand that they like the opportunity to be sophisticated but they like to be able to have fun as well."
A follow-up campaign that will launch later this year will be "really outrageous".
Lynx launches a fresh variant each year, but it lost its lead as the number-one deodorant brand last year after suffering a sales decline of £8.1m in 2010 to £101.7m, according to Nielsen. Unilever stablemate Sure overtook Lynx as sales rose 8.7% to £112.4m.