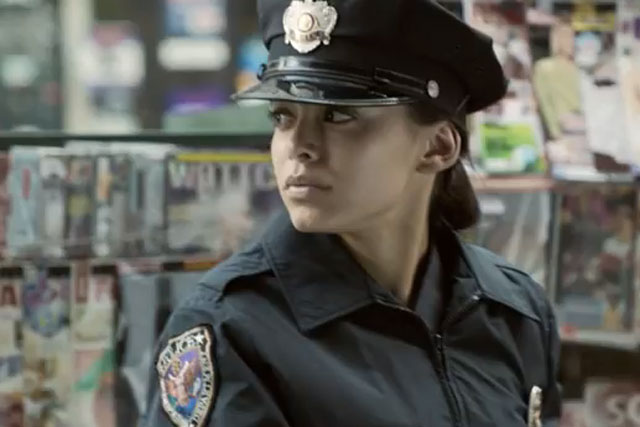 Microsoft has rolled out the NUads format, which it previewed at Cannes last year, to boost viewer engagement through the interactive TV ad format.
The first NUads will air on Xbox Live in the autumn and will provide brands with real-time feedback from audiences.
Unilever is to run an ad for Lynx Attract for Him and for Her brand, which will centre around its cops-and-robbers theme and "nothing will ever be the same" tagline.
Lynx will ask viewers if the Lynx Effect should be given to girls and the option of voting "yes, of course" or "no way", by using hand gestures or a voice command.
Babs Rangaiah, vice president of global media innovation at Unilever, said: "NUads and the gesture and voice-based Kinect technology have great potential for creativity.
"What we're seeing now is at the very early stages of what we could do. And as always, we're keen to continue to explore more ways of inviting our consumers to get involved with our brands."
Toyota will adapt its Super Bowl "reinvented" ad campaign for the NUad format by asking viewers to use the Kinect voice or gesture controls to ask viewers what they would like to see reinvented.

John Lisko, executive communications director at Saatchi & Saatchi LA, said: "The creative possibilities of NUads are endless.
"We can take a 30-second TV spot and customize it for NUads to get an immediate response from Toyota's customer."
Feedback from the NUad will be used by Toyota to develop its next campaign.
The first NUads format to roll out offers polling capabilities, allowing advertisers to ask a multiple-choice question during the airing of a 30-second spot.
Viewers get a real-time tally of the answers so they can see how other Xbox Live subscribers are voting, while advertisers get real-time feedback from consumers to help inform future campaigns.
Ross Honey, general manager of Xbox LIVE entertainment and advertising, said: "NUads marks the beginning of a new era for TV advertising.
"It delivers the one thing traditional TV advertising is missing – engagement. We developed NUads to breathe new life into the standard 30-second spot."
Follow Matthew Chapman at @mattchapmanUK