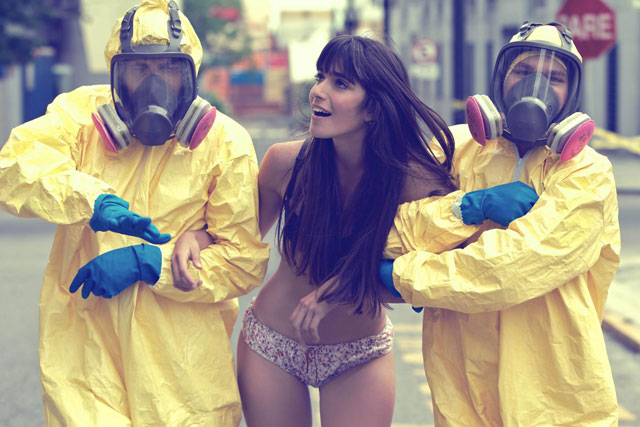 The "breaking news" activity builds on the 'Release the Chaos' brand campaign released at the start of the month for Lynx Attract.
The marketing activity features a TV ad that depicts a newsreader delivering a TV bulletin that warns the public about an "attraction epidemic".
The ad has been created by Razorfish and is supported by outdoor work from Grand Visual.
The ad includes footage of chaos breaking out on the streets of various cities around the world. There is bedlam on the streets of New York and an aeroplane is forced to make an emergency landing in Barcelona after the crew becomes "amorously entangled".
The ad ends with the newsreader telling viewers not to buy Lynx Attract and warning people to stay away from the opposite sex.
Two more ads will be released on the Lynx Facebook page and YouTube channel, with digital activity including a YouTube homepage takeover.
Kieran Danaher, brand manager, Lynx, Unilever UK, said: "We wanted to creatively demonstrate the dramatic impact the launch of 'Lynx Attract: For Him and For Her' has had on the mating game and bring the unbridled power of the Lynx Effect to life on screen.
"What better way to do so than through the guise of a Breaking News bulletin, which not only contains scenes of chaos, but by its very nature appears to even disrupt the TV schedule.
Follow Loulla-Mae Eleftheriou-Smith on Twitter @LoullaMae_ES