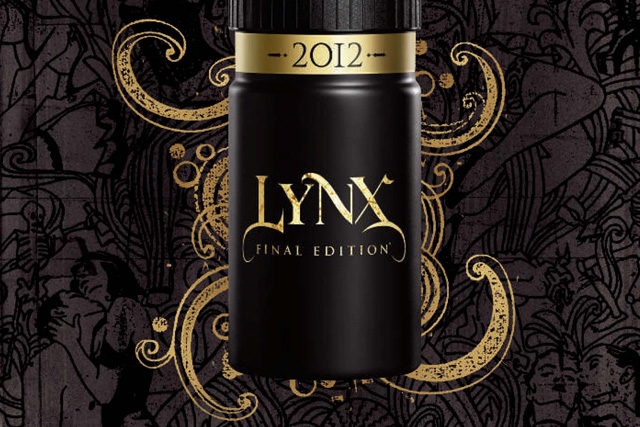 The range features a gothic black and gold pack design. Supporting ads, created by Ponce Buenos Aires and adapted for Europe by Bartle Bogle Hegarty, will span TV, digital, outdoor and PR activity. They use the strapline 'Get it on for the end of the world'.
Digital ads for the deodorant and shower gel range have been seeded this week on YouTube, with the TV ads breaking on Friday. The campaign will run for 12 months.
The TV ad shows a man building an ark in preparation for a flood. He sprays himself with the fragrance, causing women to walk out of the wilderness and toward the boat, two by two.
The campaign follows the success of the 'Even angels will fall' activity for the Lynx Excite range, which arrived on-shelf in February.
Activity for the Lynx Excite variant showed the brand moving away from its traditional brash marketing style to appeal to a wider audience. The ads featured a slow version of Air's Sexy Boy.
Lynx signed up model Kelly Brook for further activity on the Lynx Excite range and glamour model Lucy Pinder for the Lynx Dry: Full Control range, including digital activity and the launch of interactive game. One game, called 'Pindering', featured a 'Ctrl X' application that removed articles of clothing.
Kieran Danaher, Lynx brand manager at Unilever UK, said the Final Edition variant will boost interest in the brand. Each new Lynx variant typically becomes a bestseller each year.
He added: 'Following the success of Lynx Excite this year, we believe that Lynx 2012 - The Final Edition can take things to the next level. We strive to push boundaries with creative campaigns, and this launch is set to do just that.'