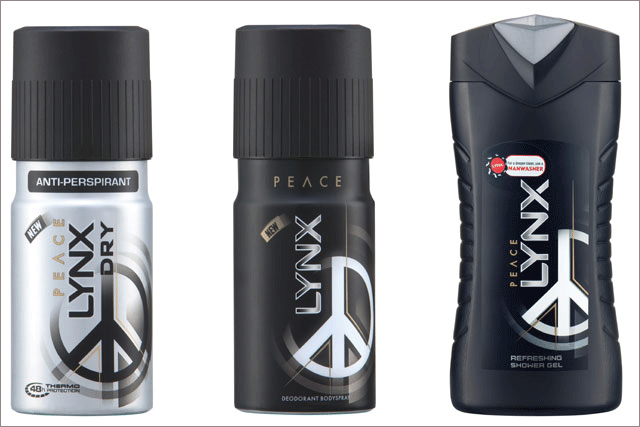 The range from Lynx-owner Unilever includes body spray, deodorant, shower gel, 2-in-1-shampoo, styling gel and hair cream.
The messaging and strapline for the brand's new range has not yet been revealed, but brand manager Mark Aschmann said: "We believe we have created a sophisticated offering, which will appeal to both new and existing guys seeking a unique and edgy fragrance on the market."
The new range, which brandishes a peace sign on the front of packs, will be available in stores this month, supported by a £9m multi-media spend across TV, out of home, digital, print, sampling and radio platforms.
Last year's fragrance, Lynx Apollo, saw the brand launch its "biggest marketing campaign to date," which used the strapline "Nothing beats an astronaut".
Part of the Apollo campaign featured a competition for one man to become an astronaut in real life. The winner will be heading into space next year.
The campaign was worth £12.6m and featured Buzz Aldrin, pilot of the historic Apollo 11 spacecraft that landed on the moon in 1969.