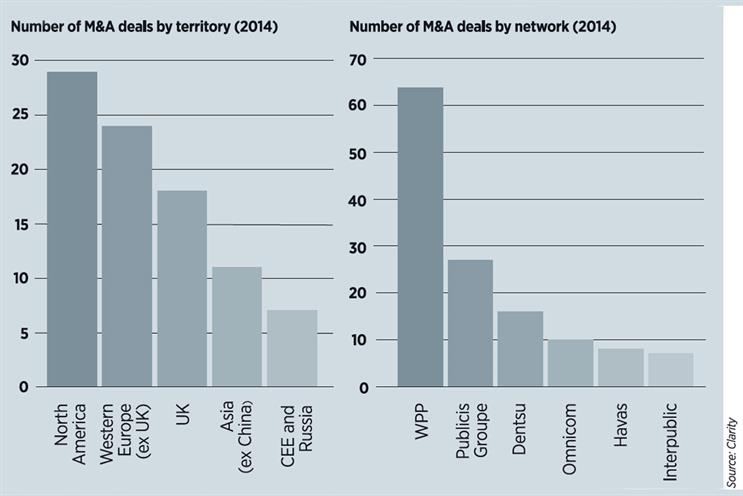 In its annual review of M&A activity, the consultancy Clarity found that global ad groups completed 132 deals in 2014, up 14.8 per cent year on year. WPP finalised 64 transactions in 2014, while Publicis Groupe bought 27 businesses.
There were 18 deals in the UK (13.6 per cent of the overall number), up from 11 in 2013, which was 9.6 per cent of the total.
Marcus Anselm, a partner at Clarity, said: "2014 marked a seven-year high in terms of the numbers of deals completed by the global networks, with many independent agencies being acquired in the UK and Europe.
"For the past few years, the focus has been on the BRIC countries but, in 2014, the interest in the UK and Western Europe increased. There is a lot of talent in the UK and it continues to be a standout opportunity for the large international groups."
Anselm highlighted Publicis Groupe buying Sapient as an example of the increasing convergence between marketing services groups and IT services companies.
Clarity expects at least one "mega-deal" in the opposite direction, with a major IT group such as Oracle, IBM or SAP acquiring a marketing network such as Interpublic or Havas.