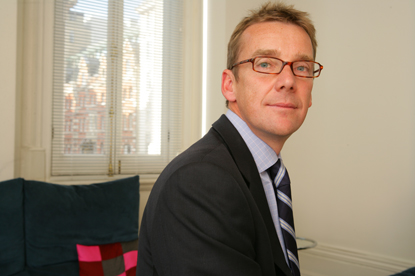 M&C Saatchi Brand Licensing will launch next week and sit alongside the agency's other businesses, which include M&C Saatchi Sports Entertainment, Lida and Play.
It will be run by Matthew Conrad, formerly the brand licensing director at the construction equipment manufacturer JCB, who takes the role of chief executive.
The business has been set up to handle brand licensing deals and to create marketing opportunities after the deals have been done. Traditionally, licensing companies focus on the deal itself without offering additional marketing services.
Tim Duffy, the chief executive of M&C Saatchi, said: "Brand licensing has always been run by licensing agents who purely focus on the deal. By allying the brand licensing skills of Matthew and the communications talent from the agency groups, we see it as a huge untapped market and a great opportunity to use it as a marketing tool."
Conrad began his career as a solicitor with Clifford Chance, specialising in intellectual property, before moving to Rouse & Co, where he was responsible for protecting brands including Coca-Cola, Caterpillar, BP and Nintendo.