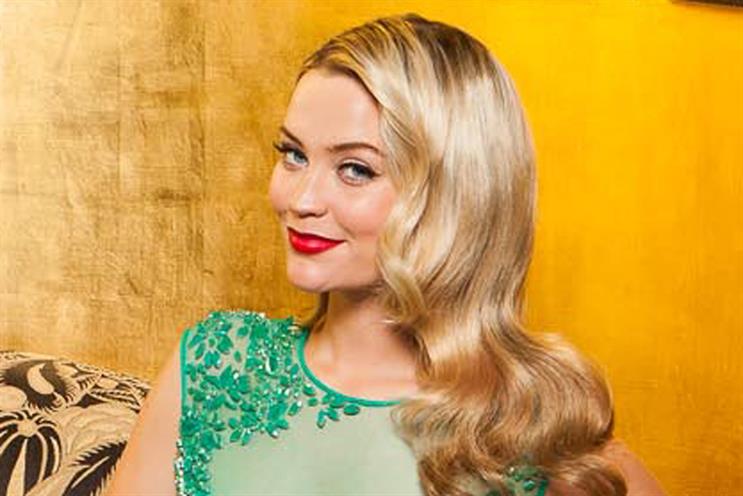 This weekend's coverage of the Baftas promises to be more immersive than ever, thanks to EE's live and interactive red carpet coverage, courtesy of M&C Saatchi Sport & Entertainment. Those watching via Facebook.com/EE or using the EE Film app will be able to control four interactive cameras to create a personalised view of the action, which is hosted this year by Laura Whitmore (pictured) at the Royal Opera House.
BSkyB creates £9.99 day rate for sports channels
BSkyB is to make its six sports channels available to viewers who have not signed up for a Sky TV box or paid for a Sky subscription. Viewers will soon be able to access its sports coverage on an ad hoc basis by buying a £9.99 "day pass". The canny option will be a welcome addition to Sky's pay-as-you-go service, Now TV, and comes as the competition from Netflix and Amazon's LoveFilm intensifies. It represents a gamble, but we suspect Sky, which last week reported an 8 per cent rise in pre-tax profit, to have crunched the numbers.
Evening Standard to launch London Live TV
Evgeny Lebedev's (pictured) London Evening Standard has won the battle for London's local TV licence. In a major boost for the publisher, London Live will become the eighth digital channel on Freeview and will be hosted across Sky, Virgin, Freesat, IPTV and video on demand. The station will reach four million homes and be supported by £5 million worth of media spend in its first year. It is expected to launch in late 2013 or early 2014.
And one thing we don't…
French say 'non' to hashtag
We had to smile at news that the French were saying a firm "non" to the word "hashtag". France's language police have ruled that, in future, "hashtag" must be called "mot-dièse", Gallic for "sharp word". The Commission Générale de Terminologie et de Néologisme has long busied itself with cracking down on English words feared to be encroaching on the French language. In 2003, it banned "e-mail" in favour of "courriel" and later changed "blog" to "bloc". And our favourite: Wi-Fi now takes the snappy name of "Accès sans fil a l'internet".