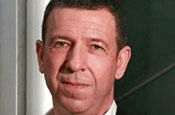 The agency will continue to service its existing clients, which include Qantas, Volkswagen and Tourism Australia, until September when the company will wind down.

Chris Jaques (pictured), M&C Saatchi's regional CEO, told Media: "Singapore is a low-margin, low-growth and highly competitive market. Yes, large regional clients are located here, but for us to compete with bigger networks for regional business would require massive investment."

The closure does not, however, mean M&C Saatchi will retreat from Singapore altogether. Jaques said: "We are more committed to Singapore than we have ever been. But we have to ensure that we're committed to disciplines that Singaporean companies want."

"We are aggressively pursuing partnerships in direct, data, digital and mobile, and Singapore will form the network's hub for these disciplines. Our strategic consulting business will also be hubbed in Singapore."

Alternative roles for some of the agency's 18 staff are under discussion.

Carolyn Kan, the agency's MD, has run the agency for the past five years. She has spent nine years with the company.

The news follows less than a month after Jaques announced the closure of M&C Saatchi's Bangkok operation (Media 12 May) as part of his strategy to focus on high-margin, high-growth businesses.