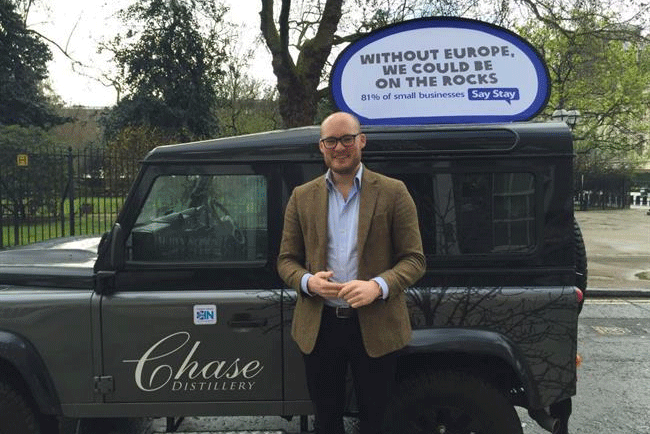 Today a number of small businesses – including an electrical firm from Maidenhead and Chase Distillery – drove their vans topped with signs explaining that 81 per cent of small businesses would like to stay in the EU around London in the first activity by M&C Saatchi.
Executives from M&C Saatchi have worked with the Conservative Party on various campaigns since 1978 – at their former agency Saatchi & Saatchi prior to 1995 – including last year's general election campaign.
M&C Saatchi also handled the cross-party campaign to keep Scotland in the United Kingdom, Better Together.
Moray MacLennan, the worldwide chief executive of M&C Saatchi, said: "We're delighted to have been appointed to the prime minister's campaign.
"It builds on the extremely close relationship we've enjoyed with the party since 1978 and the successful recent campaigning we did together during last year's general election campaign.
"Staying in Europe is vital for the UK and vital for businesses in the creative services industry.
"Clearly Europe does need to change. But we believe that the UK should be leading that reform, changing Europe for the better, on our terms. For a stronger, safer Europe, we say don't leave, lead."
The cross party initiative Britain Stronger with Europe is working with Adam & Eve/DDB.