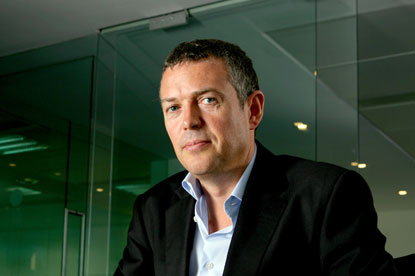 The operation will be run by Mike Abel, currently the chief executive of M&C Saatchi in Australia, who has opted to return to his native South Africa for family reasons.

However, Moray McLennan, the M&C Saatchi Worldwide chief executive, said the group had already decided to set up in South Africa before Abel's decision.
"From a strategic point of view I wanted an African office," he said. "Mike has extensive knowledge and experience of the local marketplace."

"The South Africa operation will trade under the name of M&C Saatchi Abel. Mike has already identified some of the people he'd like to work with," McLennan said.

Abel was a familiar figure on the South African agency scene before emigrating with his family to Australia in 2008.

He began his career at The White House DDB in Cape Town before joining Ogilvy to work on the agency's Volkswagen and Audi business.

He went on to become managing director of the Ogilvy Cape Town group of companies and, later, chief operating officer of Ogilvy South Africa.

Tom Dery, the M&C Saatchi Worldwide chairman, will become the acting Australia chief executive after Abel's move.

Abel said: "I look forward to the fabulous opportunity that lies ahead."