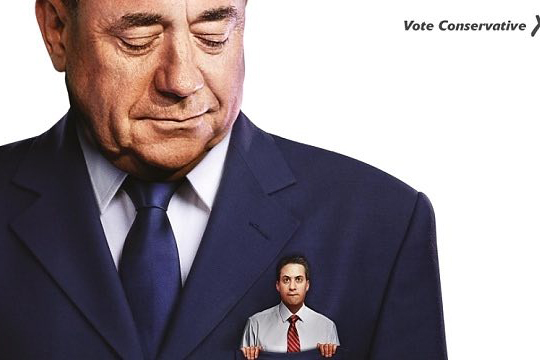 The relationship between the Tories and the agency's founders began in the 1970s, when they created the "Labour isn't working" ad for Margaret Thatcher while running Saatchi & Saatchi.
M&C Saatchi executives are talking to Sir Lynton Crosby about the 8 June general election, although nothing has yet been finalised.
M&C Saatchi worked with Crosby on the victorious Conservative election campaign in 2015, creating a poster featuring Ed Miliband in Alex Salmond's pocket.
The shop was less successful in last year's European Union referendum, when it worked with Britain Stronger in Europe.
A spokeswoman for the Conservatives was unavailable for comment. M&C Saatchi declined to comment.
Labour hired Krow and BMG Research in November 2016 to get "battle ready" ahead of a possible snap election.
Krow is currently working with the party on its general election strategy. It is likely to produce press and outdoor ads as well as work with Labour's in-house team on digital activity.
Creature of London had meetings at Portcullis House this week about working with the Green Party.