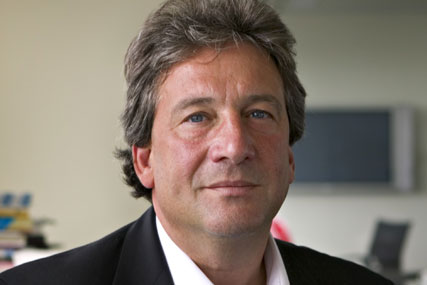 The agency's sports division, which has had a buoyant summer thanks to a number of projects during the London 2012 Games, currently has operations in the UK, Germany and Australia.
Kershaw indicated that further growth for M&C Sport & Entertainment could be driven from international sports tournaments, particularly in Brazil.
He told Campaign: "Obviously we'll look to use our expertise in Brazil. Sports and entertainment is a growing part of our group and we're looking at whether it makes sense to roll out [the division] into Brazil."
Kershaw said that M&C was also looking at South Africa as a market to extend its sports credentials into.
He credited much of the success of the sports and entertainment arm to M&C Saatchi Sport & Entertainment chief executive Steve Martin.
His comments follow last week's news that M&C saw pre-tax profits grow 13% to £8.7m for the six months ending 30 June, a performance driven by account wins, including Spotify and Twitter.
Kershaw said the group's sports business had a "good" Olympics, citing the agency's work with the Olympics Delivery Authority and its management of Coca-Cola's sponsorship of Team USA.
He said: "It was also a good period of advertising for TfL (Transport of London)."
The company's UK operations performed strongly, with revenues up 16% to £36.3m, while group-wide revenues were up 15% to £82.8m.
The ad agency said CRM and mobile performed particularly well in the UK.
Across mainland Europe, like-for-like revenues were up 25% and operating profit grew 31%, which the group said bucked the trend against a backdrop of "macro-economic challenges".
M&C's most dramatic performance overseas was in the Middle East and Africa, where like-for-like revenues rose 146% to £2.8m, while the Americas business grew 12% and Asia and Australia saw revenues up 12% and operating profit up 41%.