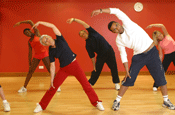 Last week, the DoH appointed Manning Gottlieb OMD to handle communications planning for the business following a pitch against Carat, Mediaedge:cia and Naked Communications.

The Government wants to create a new "social movement" similar to Make Poverty History in a bid to tackle the growing problem of obesity.

For the full story, see this week's Campaign.