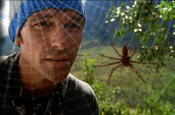 The ad, shot in South Africa, is the first in a series that show adventurers pushing themselves too far in their quest for the ultimate thrill.
The tagline, "Quench your thrill buds", is trying to tap into the emotional thrill of playing online casino games.
Shot in a documentary style, "climb" is narrated by the local mountain man Nolbert Fernandez, who tells the story of his friend Pedro - a man who can't "quench his thrill buds".
We see Pedro go to ridiculous extremes to get his thrills by climbing in increasingly dangerous ways, which ultimately leads to his death.
The mockumentary concludes by suggesting he should have "quenched his thrill buds" at Ladbrokescasino.com instead of risking mortal danger.
Project:
Quench your thrill buds
Client:
Andy Harris, Ladbrokescasino.com
Brief:
Get people to play on Ladbrokescasino.com
Creative agency:
M&C Saatchi
Creative director:
Graham Fink
Writers:
Dan McCormack, Luke Boggins
Art directors:
Dan McCormack, Luke Boggins
Planner:
John Clark
Media agency:
Walker Media
Media planner:
Chris Smith
Production company:
Knucklehead
Directors:
Zak and Dan
Post-production:
The Moving Picture Company
Audio post-production:
Scramble
Exposure:
National TV