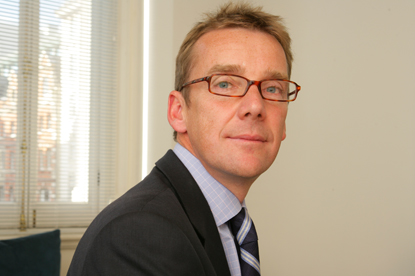 The board will be made up of Tim Duffy, the chief executive of M&C Saatchi; Lisa Thomas, the chief executive of Lida; Jane Boardman, the chief executive of Talk PR; and Steve Martin, the chief executive of M&C Saatchi Sport & Entertainment.
Meanwhile, the planning department will be renamed the Central Strategy Unit and contain 25 planners, including strategists from advertising, PR, digital and sponsorship backgrounds as well as market analysts and NPD planners, who will work as one group across the entire business.
The unit will be headed by a board-level planner who will be hired in the coming weeks.
Duffy said: "Clients are asking for a multichannel offering and we believe that strategy and thinking is the glue that holds all of this together. We're consciously staying away from the phrase 'integration' because that is not what we are offering.
"All our businesses have been grown organically from scratch, and this new unit underlines that we are bound together by strategies, not by a superimposed holding company structure."
As well as its main agency, M&C Saatchi comprises Lida, M&C Saatchi Sport & Entertainment, Play, Talk PR, Provenance and Audience.