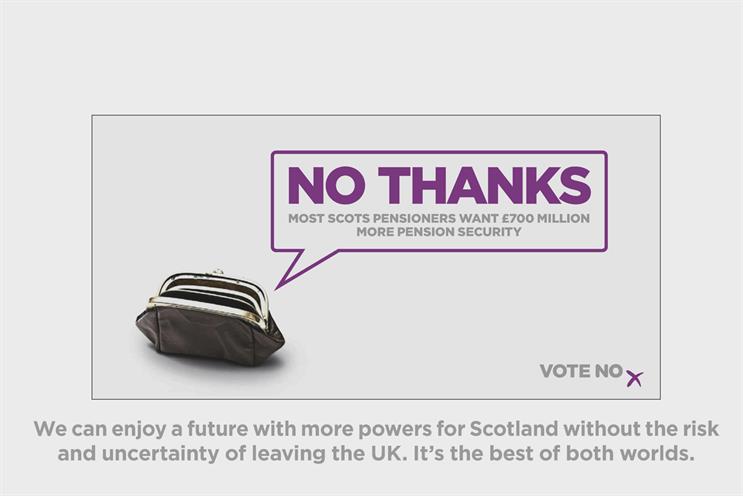 M&C Saatchi, which has a long relationship with the Conservative Party, is advising the organisation on its advertising, marketing and message development. The first press ads launched this week in Scottish newspapers.
Better Together had previously worked with a number of agencies, including Grey and BD Network.
The campaign started talking to agencies last month as part of a final attempt to shore up support for a "no" vote. TBWA UK, which works with the Labour Party, was involved in the pitch process.
The Scottish National Party's advertising is created by the Edinburgh agency Family, which has also worked with the Scottish Conservatives and created the UK Independence Party's ads ahead of the European election in May.
Rob Shorthouse, the director of communications at Better Together, said M&C Saatchi demonstrated "incredible creativity, but also a passion about, and commitment to, our cause".