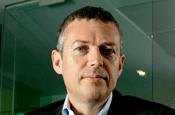 Until now, the business had been split equally between M&C and the Play founders, Jon Sharpe, Ethan Segal and Matt Gorzkowski.

M&C has now boosted its shareholding by a further 30 per cent.

The move comes as the agency looks to strengthen its offering in the digital market and give the medium a higher profile as part of its range of services. However, neither party would confirm whether M&C would complete a total buyout in the future.

Moray MacLennan, the chairman of M&C Saatchi, said: "Play's recent account wins combined with the quality of its creative product shows it to be one of the foremost digital agencies in the UK market.

"M&C taking a majority stake in the business reflects the fact that it will be playing a central role in our digital plans going forward."

The businesses share a number of clients, including Ladbrokes, Foster's, Privilege and NatWest. The agencies also picked up bmi in August this year.

However, Play also handles a number of its own accounts, including Virgin Books and Mandarin Oriental Hotels.

It was also recently added to the BBC digital roster after a competitive pitch, but has yet to land any significant stand-alone pieces of business.

The digital agency was launched in November 2004. Sharpe, Segal and Gorzkowski left their former agency, itraffic, in the summer of the same year, just months before it merged with Agency.com.

Sharpe, who is currently the chief creative, was originally the chief executive and managing director, but took over the creative mantle after Play's management team was restructured in 2006.

Gorzkowski now runs the day-to-day business, while Segal heads the agency's planning department.