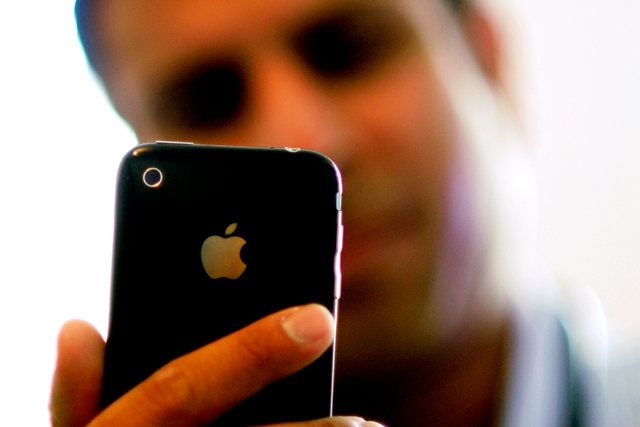 Almost half of UK smartphone users are being held back from shopping via their handsets due to frustrations over mobile internet speeds, according to research by eBay.
The e-commerce giant, in conjunction with research agency Populus, found 45% of smartphones users were dissatisfied with the speed at which they can download mobile data.
The research, based on a survey of 2,000 UK smartphone users between 4 and 6 November, also found that landing sites which have not been optimised for mobile are holding back progress in m-commerce, with three quarters saying they would spend more via their mobiles if retailers sites were optimised.
It also suggested that 68% of consumers have concerns about giving personal details over a mobile connection, an issue eBay believes mobile network providers are most responsible for addressing.
The e-commerce giant has submitted a 'Mobile Manifesto', created from the suvey findings, previous research it conducted with Verdict and discussions with retailers, network operators and industry bodies, to the UK Government today.
The manifesto sets out what the industry and policymakers must do to support the UK's growing digital economy and harness the potential of the mobile economy.
It calls for Ofcom to speed up the rollout of 4G and prioritise improving mobile internet coverage on transport routes such as railways and roads, claiming one third of consumers shop on their phones while travelling.
The manifesto also demands action to cap data charges for consumers when they travel abroad.
David Dyson, chief executive officer, Three UK, said: "Three's customers make the most of their smartphones, but a fear of high data roaming charges force them to limit their internet use the moment they leave the UK.
"High wholesale charges mean high roaming prices. We stand with eBay in calling for the European Commission to cap wholesale data charges," he said.
Rosie Srao, mobile business development manager at Marks & Spencer, said: "Our customers are increasingly using their mobiles to make shopping more convenient and easy while they are on the go and it's up to us to make sure that we make the customer journey as simple, fast and engaging as possible."
Mobile is a key area of growth for eBay, with more than 50 million consumers having downloaded its various mobile apps globally.
Ebay claims its mobile users visit the mobile website 10-15 times a day, while 300,000 new eBay shoppers made their first purchase through its mobile apps between January and May this year.
Miriam Lahage, vice president of global fashion at eBay, said the mobile economy is "proving resilient" as consumers increasingly see owning and using a mobile devices as "an essential expense".
"At eBay in the UK we now see around 10% of sales by value transacted on mobile devices, but we need the right infrastructure in the UK to match this demand."