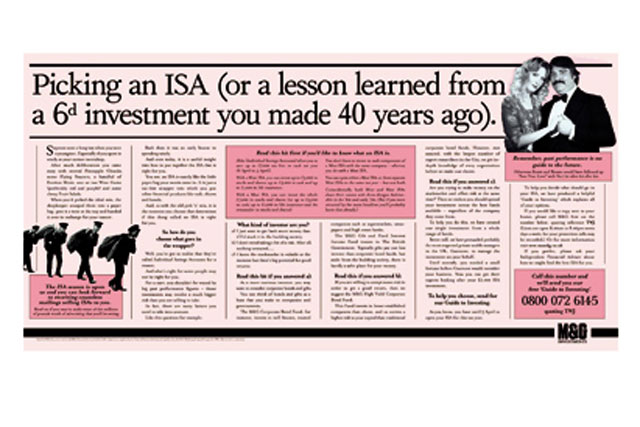 MediaCom currently holds the account alongside the other brands in the Prudential Group, but M&G is now looking to appoint an agency to work solely on its own brand.
The Prudential Group appointed MediaCom to the £20 million consolidated business for Prudential, Egg and M&G Investments in August 2006. MediaCom previously handled the Egg account, while PHD worked with Prudential.
Last month, M&G's ad agency, Arthur London, took over Sloane Square Underground Station with branded posters and panels throughout the station to promote the M&G Investments garden at the Chelsea Flower Show.
M&G Investments manages around £200 billion of funds on behalf of its customers. It has been part of the Prudential Group since 1999.