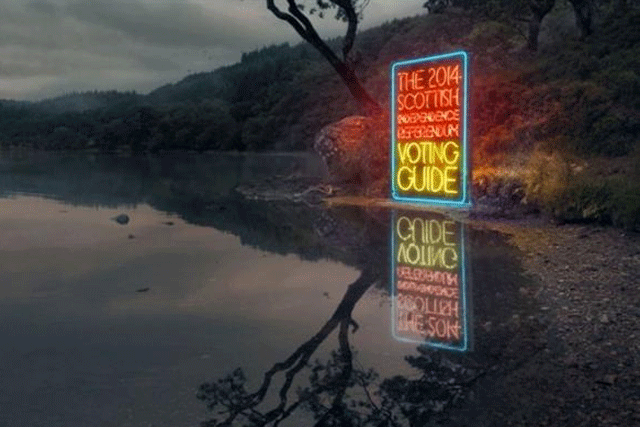 Former Sainsbury's boss Justin King has also added his voice to the increasingly vociferous "no" camp, telling the BBC that a "yes" in the referendum will rise supermarket prices, put investment on hold and hit Scottish food producers hard - although his comments are a repetition of what he said earlier this year.
The retailers have been asked by an increasingly desperate Number 10 to support the "no" campaign and are understood to have signed a letter that will be released at the weekend.
So far signatories include: Marc Bolland, chief executive of M&S; Sir Ian Cheshire, chief executive of B&Q owner Kingfisher; Andy Clarke, chief executive of Asda; and John Timpson, chairman of cobblers and key-cutting chain, Timpson.
Among those retailers saying nothing is Morrisons, while Tesco said a week ago said it was remaining "neutral" on the issue, although its banking operation is considering a move if Scotland votes "yes".
Yesterday, delivering John Lewis's and Waitrose's financial results, group chairman Sir Charlie Mayfield, also warned that prices would rise as a result of a "yes".
The gathering momentum of the "no" campaign and the Government's increasingly desperate tactics will anger an already irate Alex Salmond, leader of the Scottish National Party and Scotland's first minister.
On Thursday night, Salmond accused the Treasury of leaking confidential information about plans by Royal Bank of Scotland, a bank bailed out by UK taxpayers, to move its HQ from Scotland to London in the wake of a "yes".
He has called for an inquiry into what he says was a breach of Treasury and civil service rules.
Other banks with large Scottish bases have also revealed contingency plans to move HQs if Scotland votes "yes", including Lloyds Banking Group, Standard Life and Clydesdale Bank.
At the end of August, business leaders from brands including Baxters Food, Famous Grouse, The Co-operative Bank, HSBC, John Menzies and Harris Tweed, signed a letter claiming that the business case for voting "Yes" for Scottish independence has not been made.