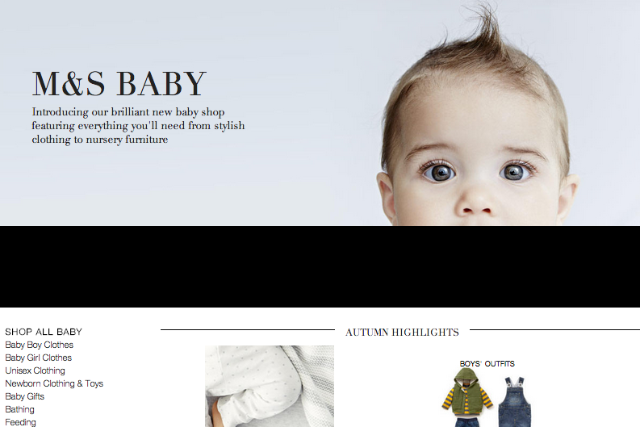 The retailer has paired up with eight external brands to bulk out the range, including bottle maker Avent and pram specialist Baby Bjorn. M&S Baby will also pull together the retailer's existing baby products, plus a new maternity range.
M&S will trial M&S Baby in nine stores. It has added a dedicated section to its website and will launch a catalogue for the range. Should the trial go well, the retailer plans to roll the brand out to more stores.
M&S childrenswear director, Stephanie Chen, said the idea was to help parents navigate the "volume of choice" when it comes to baby products.
Chen told Retail Week: "As a new parent or grandparent you want to feel confident you're making the right purchases – but the volume of choice can feel overwhelming.
"Customers have told us they want to turn to a trusted retailer to help them navigate the options.
"Under M&S Baby we've put together a range that reflects the exceptional quality and safety standards our customers expect – complemented by a careful edit of the leading specialist baby brands in the market."
M&S has estimated that baby care market is worth £1.3bn.