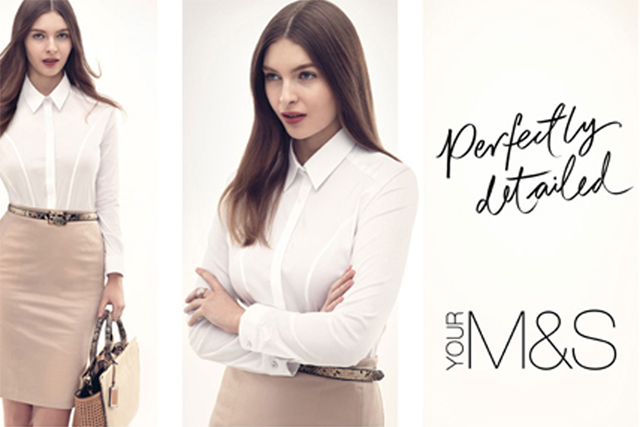 M&S this morning revealed a 0.6% growth in like-for-like sales over the 13 weeks to 30 March, fuelled by a 4% rise in its food sales. However, investors were left disappointed by a 3.8% drop in general merchandise sales.
Under-pressure Bolland cited "difficult trading conditions", in particular an intensification of promotional activity by rival retailers which forced M&S to respond with "selected tactical offers" of its own.
However, he claimed customers were "responding well" to M&S's recent "pefectly" campaign, which rolled out last month. The outdoor ads, by RKCR/Y&R, aim to demonstrate the "craftsmanship and innovation" of the retailer's products.
Bolland also revealed M&S had seen a 70% growth in mobile sales over the past year, and "increased participation" in its Shop Your Way click and collect offer.
The retailer is currently pouring £150m into its new ecommerce site, set to launch in Spring 2014, and £100m into in-store technological innovations. M&S's new e-commerce distribution centre is set to begin operations this month.
In the investor statement, Bolland said M&S was "pleased" that its product ranges were unaffected by the horsemeat scandal, but admitted he was "cautious" in his outlook for the coming year, as "pressure" continues to grow on consumers' disposable incomes.
Follow @alex_brownsell