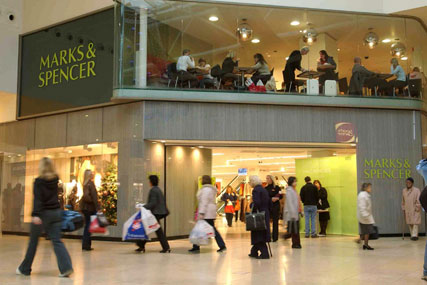 Swannell, whose appointment was originally tipped by Sky News, will join the M&S board on 4 October as a non-executive director, before taking up the chairman's role on 4 January.
Rose will continue as chairman until that date, "in order to ensure a smooth transition", the company said in a statement issued this afternoon, before stepping down from the board and leaving M&S.
Rose said: "[Swannell's] appointment completes our succession plan and enables us to revert to standard governance practice. His considerable experience of both the City and the commercial world will be a real asset to the board and the business."
Swannell has spent the last 33 years as an investment banker. He joined Schroders in 1977 and stayed with the firm through its takeover in 2000 by US bank Citigroup.
In 2004, he helped defend M&S from a hostile bid mounted by Bhs owner Sir Philip Green, and also advised Roman Abramovich on his takeover of Chelsea Football Club.
Swannell said: "It is a privilege to be asked to chair one of the world's greatest brands. I look forward to joining the M&S team and working with my new colleagues on the board."
The news of Swannell's recruitment marks the first senior-level appointment made by the retailer since it revealed Marc Bolland as its new chief executive last November.