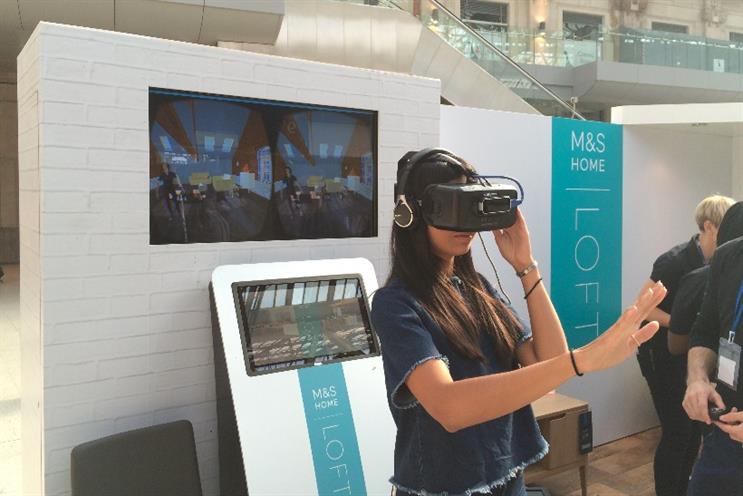 The retailer will roll out the pop-up virtual reality showrooms over the next three weeks in locations including London and Leeds.
Consumers wear a virtual reality headset and, using Oculus Rift and Leap Motion technology, can drag and drop items from the M&S LOFT homeware range to create their 'ideal living space.'
The experience is assisted by Amy - a virtual M&S LOFT Avatar.
The stunt is designed to promote its new range, which will launch this autumn and was tested in January.
Brand: M&S
Agency: Mindshare
Tech: Oculus Rift, Leap Motion