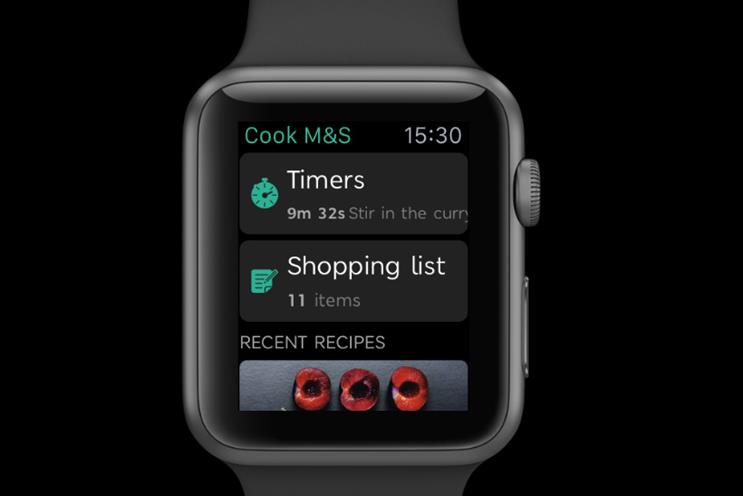 The retailer has repurposed its popular Cook with M&S app for the Apple Watch.
Apple Watch went on sale last week in just one London store and costs up to £13,000 for the most hi-tech edition.
The app, which M&S said featured as the number one food & drink app in the App Store, provides recipes and a shopping list feature. The Apple Watch version also has timing notification alerts to help aspiring chefs time recipes to perfection.
Peter Wright, product developer for M&S Digital Labs, said: "While currently only in its infancy in terms of mainstream consumer use, over the next year the role of wearable tech in customers' everyday lives is set to grow as developments like the Apple Watch come to market.
The original launch of Cook With M&S saw nearly 150,000 downloads in the first three months of going live, the retailer claimed.
Wright said: "The way our Digital Labs team works, by constantly iterating and getting product to market as quickly as possible, means we have the capabilities to stay one step ahead in reacting to trends and anticipating customer demand."