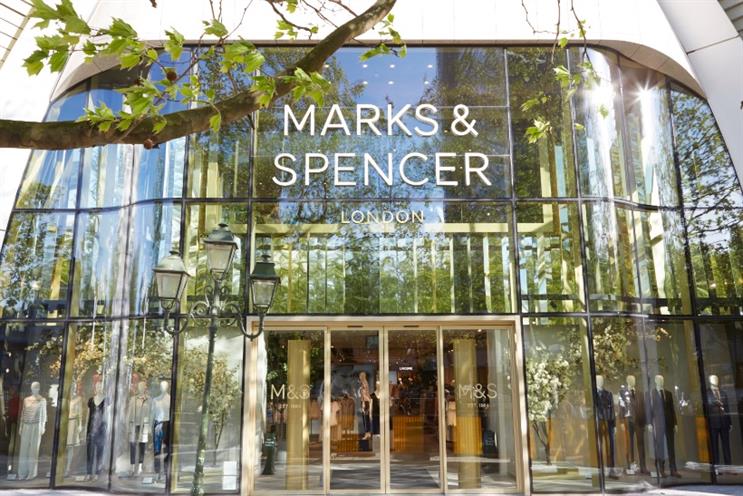 Recently in Marketing, I argued retailers needed to innovate to reap the rewards of their loyalty programmes. And lo and behold, up pops an innovative new scheme from M&S, the Sparks membership club, launched with much fanfare last week.
At first glance, everything does look fresh and exciting. All the buzzwords are here: gamification, omni-channel, co-creation, crowdsourcing. Different levels of points unlock "life-enhancing" rewards, encouraging shoppers to chase points. The scheme awards customers 10 Sparks points for every £1 spent, 25 for a customer review and 50 for a Shwop. Unlike more traditional rewards schemes, points do not have a monetary value to redeem in store. Rewards will instead include pre-season previews, shopping sales early, category discounts, and free Percy Pigs.
M&S's Director of Customer Insight, Suzanna Broer called Sparks "a step change in the retail industry and the loyalty field" while Patrick Bousquet-Chavanne, M&S Executive Director of Marketing, said it would enable "a powerful new retailer/customer relationship".
Confident words. To deliver this exciting promise, however, I believe M&S still needs to deliver on four key areas which are crucial for getting the best out of any loyalty/membership scheme, no matter how innovative.
Keep It Simple
Customers have a lot on their plates – work, family, friends, and more – and they expect retailers to make life easy for them. As Morrisons internal research has shown, customers don't warm to schemes they don't really understand. M&S's scheme is fun, with levels and treats, but this also risks complexity. At a time when other retailers are simplifying their schemes, launching a rich, multi-layered proposition is a bold move. Much will depend on clarity of communication and perfect execution. A key test will be the "14 Days of Sparks" launch this week.
Verdict: The jury's out.
Integrate It Seamlessly
Today's customers want effortless experiences across channels, and that includes loyalty schemes. However, this can be difficult for large retailers to deliver, given legacy systems and structures. To their credit, M&S have taken this to heart, and Sparks integrates fully with dot com, their smartphone app and in store, which augurs well for the future. However, there were still teething problems. Popping into my local M&S on launch day, I was told by two colleagues: "Sparks doesn't launch until next week. We don't have any cards". I then went online to order a card, as Sparks' FAQs suggested I could. Sadly, computer said no, pick up in-store only. Other users took to Twitter when they could not activate cards online. So perhaps not quite the effortless omni-channel experience M&S was hoping for.
Verdict: Not quite there yet. Getting the plastic into store on day one is crucial, as is successful online card activation. Educating and enthusing stores is also key, even for soft launch.
Motivate Customers to Use It
Sounds simple, but the bane of a loyalty marketer's life is when customers don't use their cards. Convenience missions. Unplanned purchases. Kids hanging off you so you can't reach your card. It leaves us with an incomplete picture of our customers. Very frustrating.
M&S has innovated here, using gamification, rather than a more transactional route. The scheme should make shoppers want to level up to access the next reward. As the gaming industry has shown, wanting to unlock the next level is a powerful call-to-action, as long as the rewards are motivating enough.
Where I think M&S has been extremely canny, however, is in linking charitable donations to card usage. Customers can choose one of several charities online, and each time they use their cards, a penny is donated to that charity. This makes every Sparks transaction a feel-good one, and should drive solid penetration levels, even for small baskets. Pennies, the online digital charity box, raised £100k in six months in the Entertainer toy shops, so with M&S's store numbers, it should achieve a solid level of charitable donation.
Verdict: Looking good. I'll be swiping. Experience tells me they might want to invest in keyring fobs, however…
Use the Insight to Shape The Business
Loyalty schemes are expensive. So to get best value, Sparks must help M&S to build a richer picture of their different customer segments, their lifestyles, shopping and channel preferences. Most importantly, M&S must use this insight and turn it into action – to shape ranges/formats, guide promotional strategy, develop own label, and to push customers up the loyalty ladder.
Key to this is aligning the business internally around the insight. Build it into colleagues' annual objectives, ensure senior teams demand Sparks insight. Make it easy for colleagues to access, understand and apply. Sparks cannot be the sole preserve of analysts or insight teams. It must be open to buyers, stores, supply chain, finance, marketers to make sure everyone centres on the customer.
Early indications are good. M&S sees Sparks "bridging the three universes" of online, app and instore for insight, and aims to empower store managers to know customers "on a first-name basis". For Bousquet-Chavanne, this is "one of the most important KPIs". M&S have used internal analytics for some time, so the learning curve is unlikely to be steep. However, the challenge lies in using Sparks to focus the whole organisation, not just marketers, on customers.
Verdict: Good intentions. Watch this space.
M&S needed a game changer, and as a customer insight and loyalty specialist, I'm very glad it bet on a membership card to get closer to customers. Of course, M&S must continue strengthening its retail fundamentals in parallel, but with Sparks, M&S has definitely put its money where its mouth is. I shall be watching with interest.