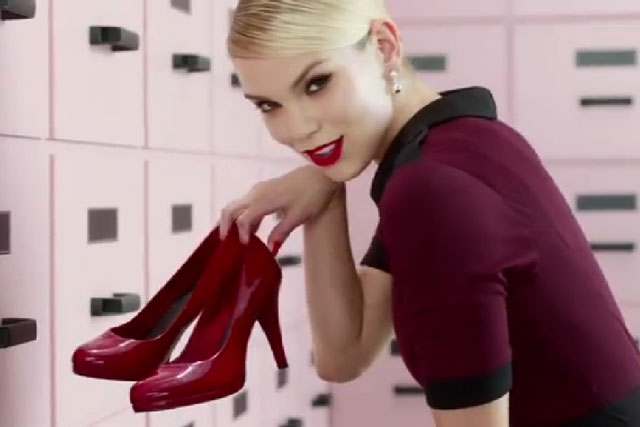 The retailer saw like-for-like sales for the 13 weeks to 29 December drop 3.8%, resulting in overall like-for-like sales falling by 1.8%, after food recorded a sales increase of 0.3%.
The poor performance in general merchandise comes as Marks & Spencer attempts to turn around its clothing business under the stewardship of John Dixon, who took on the responsibilities of executive director of general merchandise Kate Bostock, after she left on 1 October.
It also emerged today that Carole Boyes-Weston, head of design for Per Una and Limited Collection womenswear brands, left the company before Christmas after just five months in the job.
A spokeswoman said: "Carole left M&S in December by mutual consent and leaves with our thanks and best wishes for her future career."
Karen Peacock, the head of design for footwear and accessories at Autograph, Classics and Indigo Collection, will take on the role on an interim basis while the retailer seeks a permanent replacement.
The worse-than-expected figures were released last night in a shock move, after the results were leaked ahead of this morning's scheduled announcement, in a development that will pile more pressure on chief executive Marc Bolland.
It is understood M&S will launch an investigation into who leaked the story to Sky News some 12 hours before the retailer was due to update the City with its Christmas trading results.
News of the disappointing general merchandise performance came after M&S decided to move away from its traditional celebrity led Christmas campaign, in order to make its products the "stars of the show".
Following the announcement of the Christmas trading figures, Bolland has admitted the "general merchandise performance is not yet satisfactory", but claims the retailer is confident of the steps the new management team will take to address the unsatisfactory performance.
Bolland added: "Our food business has performed very well, with record sales over the key Christmas trading period".
M&S is reporting record food sales of nearly £330m during the period, which it claims resulted in it outperforming the market by around 4%.
These sales were aided by the company's launch of more than 700 new products during the quarter.
Follow @mattchapmanuk