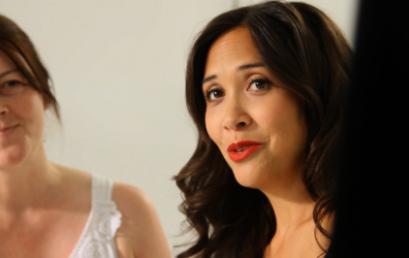 The 10-minute-long clips of 'Myleene's Makeovers', created by agency Adjust Your Set, show brand ambassador Klass attempting to solve individual "fashion dilemmas" using clothes from the M&S brands such as Autograph, Limited Collection and Portfolio. The show launches today (19 August).
The programme targeted female M&S customers between the ages of 25 and 60, with Klass tasked with uncovering any anxieties about consumers' clothing choices.
M&S aims to use online video content to help boost e-commerce sales, by developing a more "personal relationship" with customers and focusing on its "core values of trust, innovation, value, service and quality".
Simon Wood, head of web operations at M&S, said: "By hosting the content on our own site, and with that content closely integrated into the ecommerce mechanism, we can have a much higher level of engagement with our customers.
"Myleene's Makeovers are entertaining, but they also help customers make better-informed purchases both online and in-store."
In March, it was announced that M&S was overhauling its celebrity-fronted advertising strategy, with Klass no longer set to appear in above-the-line ads.