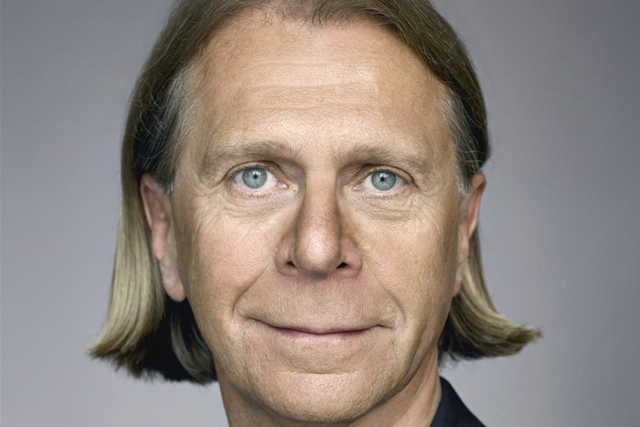 This morning the retailer revealed that Sharp, who joined M&S in 2004, will retire from his position at executive director for marketing in February 2014. He joined the company from Arcadia, along with then-chief executive Stuart Rose.
Sharp is expected to step down from the M&S board in July but remain in the post of creative director until his departure next year, when he will leave to pursue a "portfolio of interests".
He is widely credited with reinvigorating the M&S brand, introducing the "Your M&S" brand positioning shortly after arriving and leading the development of its now-famed M&S Food TV ads.
His replacement Bousquet-Chavanne joined M&S in September as director of strategy implementation and business development and has played a major role in the creation of a new womenswear strategy, including its recently-unveiled Autumn/Winter range.
From February next year, Bousquet-Chavanne will take over responsibility for marketing and will be put forward for election to the board as executive director, marketing and business development.
Marc Bolland, M&S chief executive, said "We are extremely grateful to Steve for all of his considerable achievements at M&S and the pivotal role he has played in developing the M&S brand.
"I would like to welcome Patrick, who has worked closely with Steve over the past 12 months. Patrick has built leading consumer brands around the world and will be an excellent addition to the team."
Sharp added: "When I started with M&S I expected to stay with the business for around five years. It has now become nine fantastic years, an experience which I have thoroughly enjoyed. I am really looking forward to the freedom to pursue a portfolio of interests."
It comes as M&S revealed a steep fall in annual profits, down year-on-year from £658m to £564m for the 12 months to 30 March. This comes despite a 1.3% rise in annual revenues, which reached £10bn.
Although it achieved a 1.7% like-for-like leap in UK food sales, M&S continues to struggle in its core fashion market, with general merchandise sales down 4.1% on the previous year.
Bolland added: "We are working hard to get the general merchandise performance back on track. We have already made progress in our operational execution, and our new autumn/winter ranges have received a positive reaction."