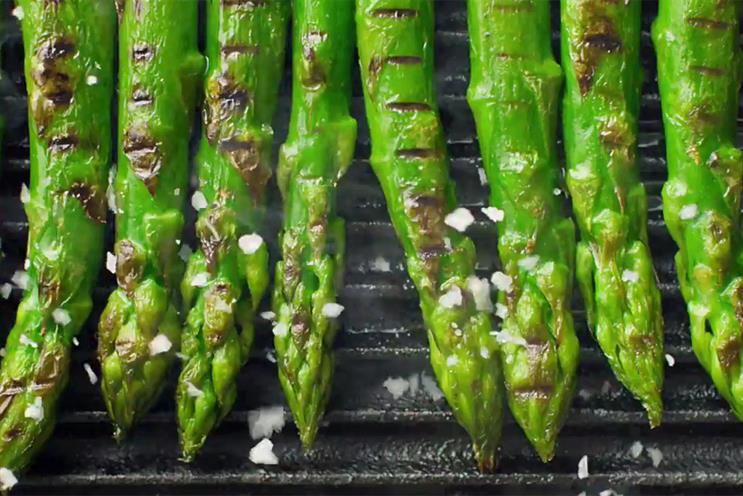 Given the travails of the supermarkets, the 3.4 per cent increase in food sales at M&S does seem "outstanding" as chief executive, Marc Bolland, claimed this morning.
Coupled with a slight improvement in profits (the first time in four years) the latest financials are indeed encouraging and hopefully indicative of a genuine redux.
Bolland is saying the right things in talking about "transforming" M&S into a "more agile business" with better talent at his disposal.
This was confident stuff. As were his assertions in interviews this morning that he had no intention of getting out of clothing, despite a 2.5 per cent slump in sales in the clothing and household division.
M&S has moved in the right direction through better cost management thanks to the hiring of the Lindsey brothers on the supply side and a move away from discounting.
And there are signs that its fortunes in clothing are improving. Womenswear sales rose 25 per cent in the first three months of 2015. Much of this was, I suspect, down to the impact of good anticipatory buying – as evidenced by the now ubiquitous suede skirt.
But I think there's something more significant going on beneath these surface indicators. M&S's less heralded deal with Walsh trainers as part of a big push on Best of British could come to be seen as game-changing.
Brand transparency is really impacting on mass consumer behaviour now as ethical consumer attitudes begin to permeate wider society.
There's been little reflection of this in M&S' recent advertising but at least its 'Random Acts of Kindness' Christmas campaign eschewed big spending on celebrities in favour of pumping budget into social media distribution (albeit supported by premium TV slots, including a launch during The X Factor).
The new summer campaign, however, might feature a modern take on a seaside pier but goes down the route of playful glamour (essentially Grand Budapest Hotel imagery and a Pharrell Williams backing track) rather than British authenticity.
But, without sounding all UKIP, the thinking behind the Best of British initiative is brand-credible and increasingly culture-relevant.
In high interest categories like food, electronics and fashion, we want to know the back-story on potential purchases – from material sourcing through design to manufacture to tax stance – and increasing numbers of people are willing to pay more for brands that can tell that entire story with a local emphasis.
M&S has a rich tradition in supporting British producers. Renewing its dedication to this tradition and championing local heroes could help M&S really catch this most significant wind of change.
Dylan Williams is the global chief strategy and innovation officer at Publicis Worldwide.