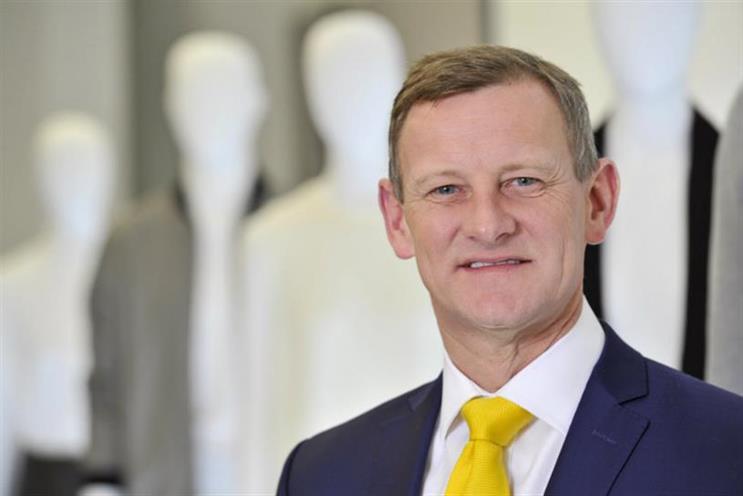 The caution came despite M&S reporting underlying profits up 4.3% to £689m for the year ending 2 April.
Group revenue was up 2.4% to £10.6bn, while statutory pre-tax profits fell 18.5% to £488.8m, thanks to one-off costs of £200.8m, which included costs resulting from store closures.
M&S said it had achieved "c ontinued strong growth" in food, with 75 new Simple Food stores, which are performing ahead of expectations.
But Rowe stated again that the performance in clothing was "not satisfactory" and the situation required action on prices and service.
"We are clear on the actions needed to recover and grow clothing and home, which is our top priority," said Rowe. "We are investing to re-establish our price position by sharpening prices and to enhance service by putting more employees into our stores."
"These actions, combined with the difficult trading conditions, will have an adverse effect on profit in the short term. We are, however, confident that our commitment to delivering the right product, price and service will help return clothing and home sales to growth."
Phil Dorrell, partner at Retail Remedy, said that M&S needed to take lessons from its successful food business and apply them to clothing.
"The quality and value for money of their clothing should not be in dispute but the customer journey to discover it is fraught with confusion and blind alleys as the shop floor is navigated," said Dorrell.
"Within the M&S food hall the customer journey is also disrupted, but this time by exciting and relevant merchandising that entices the customer in a positive way. It just makes sense."
Shore Capital head of research Clive Black downgraded his profit forecast for the business, but reaffirmed that he believed it was on the right track.
"As ever with big commercial problems, if they were quick and easy to fix then they would have been done before now," said Black. "However, in Mr. Rowe we do also see someone who will bring new insight, urgency and pace to the proposition."
The retailer is currently reviewing its advertising and digital accounts, putting 16-year creative incumbent Rainey Kelly Campbell Roalfe/Y&R on alert.
Read Campaign's analysis of the task facing Rowe here.