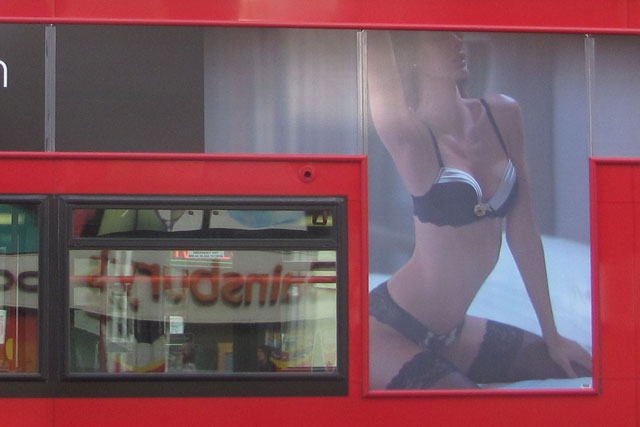 The two outdoor posters on the side of buses, created by RKCR/Y&R, each featured two images of women wearing lingerie.
One ad featured a close-up of a woman lying on her side, while the second was of a woman lying on a bed with her legs slightly apart and with another woman sitting on the bed.
The first ad received nine complaints, claiming it was offensive because the images objectified women and eight complaints that the images were sexually suggestive and were likely to be seen by children.
The second ad received one complaint that it was unsuitable to display as a poster as the images were sexually suggestive and likely to be seen by children.
The high street retailer said it did not believe the ads were offensive, overtly sexual or objectifying.
It claimed the ads were shot in a "filmic" and "atmospheric style" and it was well known they were a lingerie retailer.
The ASA did not uphold the complaint that it objectified women. It said that even though some might find it distasteful, it was unlikely to cause serious offence as it was reasonable to feature women wearing underwear in an ad for lingerie.
It did uphold the complaints against the first ad that it was likely be seen by children. It found the image of a woman kneeling on the bed was overtly sexual, as her legs were wide apart, her back arched and one arm above her head, with the other touching her thigh.
It said the ad was "socially irresponsible" and ruled it must not appear again in untargeted outdoor media.
However, the ASA did not find the second ad, in breach of its code.
The ruling comes after the ASA warned the industry in October that it would be taking a firmer line when considering complaints about sexualised imagery in outdoor ads where children were likely to see it.
Last week, the ASA deployed this tougher stance this for the first time after it banned a Lynx deodorant ad, featuring model Lucy Pinder.
Follow Sarah Shearman on Twitter @shearmans