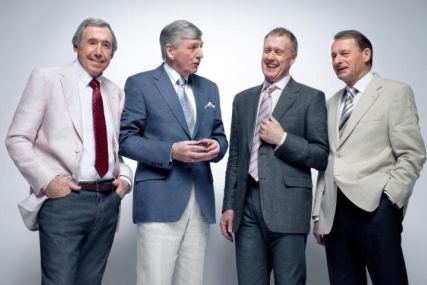 Created by Rainey Kelly Campbell Roalfe, a national print campaign will launch on Friday (21 May), featuring Sir Geoff Hurst, Martin Peters, Roger Hunt and Gordon Banks.
All the past football stars will be modelling M&S's latest Collezione range, under the strapline 'Four Legends, One Label'.
The retailer is also simultaneously launching a series of three ads featuring members of the current England football squad, each wearing the official M&S FA suit.
The ads will carry the strapline 'Three Lions, One Tailor'.

M&S has been the official tailor to the England football team since 2007.
Former England goalkeeper Banks said: "We're all very proud to be asked to be part of this campaign. I'm a regular M&S shopper and I think they have a wonderful selection."
Last week, M&S launched what it claims is the first mobile shopping site from a major UK high street retailer.
The retailer said that the move will allow customers to search, browse and to make purchases easily from any web-enabled mobile device.