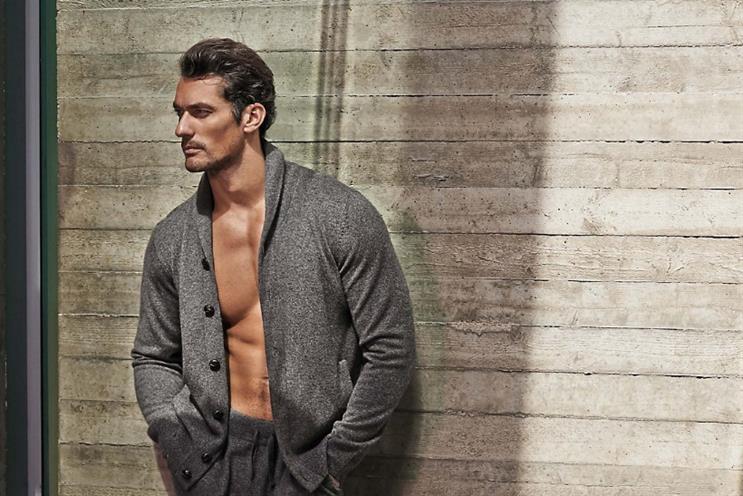 One individual shareholder described clothing patterns as "like someone's had a bad dream and thrown paint at a canvas".
Another, an ex-M&S womenswear designer, said former Marks & Spencer chairman Lord Sieff "must be turning in his grave" for the lack of "originality". Several complained about the lack of availability of certain clothing sizes.
Chairman Robert Swannell admitted the company had "fallen short of expectations", but batted off accusations that the company had abandoned its heritage.
Marc Bolland, the chief executive officer, said: "It is still not good enough. Let me be frank. We are building still on better availability [for clothing]. It's not as good as food, and it needs to be as good."
Several "craftivists" attended the AGM to quiz the retailer on its commitment to paying staff the UK living wage. Swannell refused to commit to boosting staff pay, but said he would meet protesters to hear their concerns.
Focus on convenience stores
The meeting follows the retailer's quarterly results, which showed general merchandise, or clothing, sales slipping back into a decline despite growth during the previous quarter.
But the company trumpeted growth in food sales over the period, though it saw a sales rise of just 0.4%. Bolland attributed Marks and Spencer's performance to the fact it refreshes 25% of its products annually, compared to just 5% at supermarkets.
He said: "The largest supermarkets are having a price war, but we have more specialist prods than the business has ever had in its history, and that works well for us.
"People on a weekly basis see things that surprise them, inspire them, and things they would like to try."
He outlined the company's plans to establish 250 more stores over a three-year period.
He said: "We are well-positioned for the customer habits of today. Customers want to shop closer to home and more frequently, with more convenience.
"I clearly mentioned…years ago that we were not going to build endless new stores for general merchandise, and that space is not the way to success. There will be more focus on food."
---
Recommended