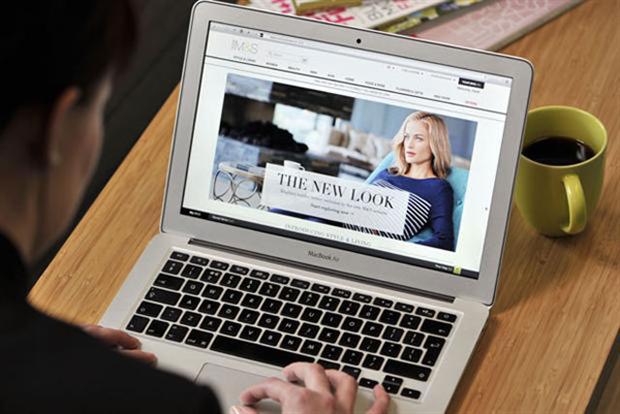 Food sales were up 2.8%, and 0.1% on a like-for-like basis for the 13 weeks to 27 December, while the week in the run up to Christmas saw food sales up 17%.
The retailer blamed unseasonal autumn/winter weather for its poor clothing sales, which were down 5.3% on a like-for-like basis.
The negative affect of mild weather on womenswear and menswear was exacerbated by disruption at its Castle Donington online sales distribution centre, which impacted on overall general merchandise sales.
The retailer's Christmas #Followthefairies ad campaign, which for the first time pushed both clothing and food, clearly did not have the desired impact.
Total UK like-for-like sales were down 2.7% for the period, while group sales were down 1.6%.
Marc Bolland, M&S's chief executive, said: "M&S had a very good Christmas in Food. We delivered record Christmas sales, strongly outperforming the market.
"We had a difficult quarter in general merchandise, dominated by unseasonal conditions and an unsatisfactory performance in our e-commerce distribution centre. We maintained our focus on general merchandise gross margin, with guidance unchanged."
Phil Dorrell, director of retail consultancy Retail Remedy, said: "However many luxury mince pies and champagne it shifts, M&S's food sales cannot mask its increasingly dire clothing sales figures.
"The 40-something customer that M&S seeks to attract is far more fashion conscious than the brand gives them credit for - and the reality is most of them don't want to be shopping in a store that seems to be catering for ages 40 to 140.
"The improved margin on clothes is a sound long-term aim, but Marks remains a volume retailer and not a boutique.
"It simply cannot allow sales to fall at the current rate. A 5.3% like-for-like fall in clothing sales is woeful compared to the success of its high street rivals, and unforgivable given the length of time it has been working on a turnaround strategy."
Read next