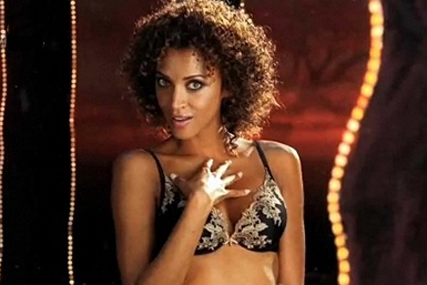 The new faces of M&S will also star alongside Brazilian supermodel Ana Beatriz Barros and British recording artist, songwriter and producer, V V Brown. Brown made her music debut last year with the album 'Travelling like the light'.
The new ads will feature in a spring campaign across TV and print in March. The campaign will also include Twiggy, who returns for her fifth year in M&S ads.
The campaign will not feature radio presenter Myleene Klass, though M&S said it is continuing to work with her on projects such as M&S Money and M&S Online TV.
The retailer added that it would continue to have relationships with models such as Noemie Lenoir, but that they would not be used in the next above-the-line activity.
Lenoir appeared in M&S' recent Christmas TV ad, posing in lingerie, following 'Life on Mars' actor Philip Glenister claiming that Christmas would not be the same without "that girl prancing around in her underwear".
The ASA received eight complaints about the ad, on the grounds of sexism.