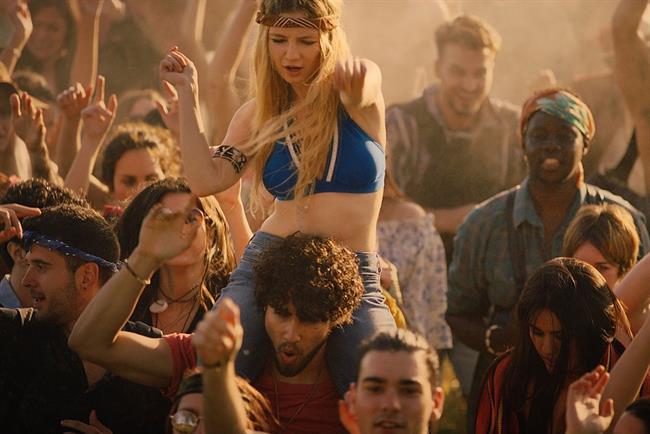 The objectives cover issues including how the retailer sources its raw materials and packaging, the health credentials of its food products and volunteering in community projects.
The plan will be backed by a marketing campaign, including the first Plan A store takeover. This will see every M&S shop window feature a Plan A message and, in the 70 biggest stores, a welcome zone detailing what the store is doing to support its local community.
There will also be radio and social media advertising, and the launch of a new Plan A hub on the M&S website.
The specific pledges include:
at least half of global food sales coming from healthier products by 2022;

helping to raise £25m for charities tackling cancer, heart disease, mental health problems, loneliness and dementia by 2025;
ensure all single portion snacks, confectionery and ice cream to be under 250 calories by the end of 2018;
deliver programmes to secure economic, social and environmental benefits in communities around M&S stores completed in ten locations by 2020. M&S will roll out programmes in 100 further locations by 2023, then share learnings with 1,000 locations by 2025;
making space available for community use in 50% of clothing, home and food stores by 2025;
supporting M&S colleagues worldwide to provide one million hours of worktime community volunteering between 2017 and 2025;
enter into a new collaboration with Oxfam over three years focusing on the UK and India to develop a deeper understanding of the connection between sourcing practices and human rights impacts. Oxfam will report the findings independently, while M&S will develop a programme of actions and report annually on progress from 2018;
through M&S Global Community Programme, help a million people in the retailer's supply chain communities to help build livelihoods and protect the environment over the next seven years;
make packaging "widely recyclable" by 2022;
halving food waste by 2025;
ensure that, by 2025, all key raw materials M&S uses will come from sustainable sources, including all cotton by 2019;
reduce greenhouse gas emissions by 80% in M&S' own operations by 2030, compared to 2007 levels;
and cut emissions in the supply chain by 13.3m tonnes during the same period.
The last of these is M&S' first science-based target – meaning it is in line with the level of decarbonisation needed to keep global temperature increase below 2 degrees Celsuis, compared to pre-industrial temperatures.
M&S follows in the footsteps of Tesco, which announced science-based carbon reduction targets last month.
Mike Barry, director of Plan A, said: "The first ten years of Plan A have given us the confidence to embrace a sustainable future. Plan A 2025 is now our plan for a future in which a truly sustainable M&S can, in partnership with our customers and stakeholders, have a positive impact in all we do.
"It will force us to address questions for which we don't have all the answers to yet and collaborate with others to drive true change across consumer goods industries."